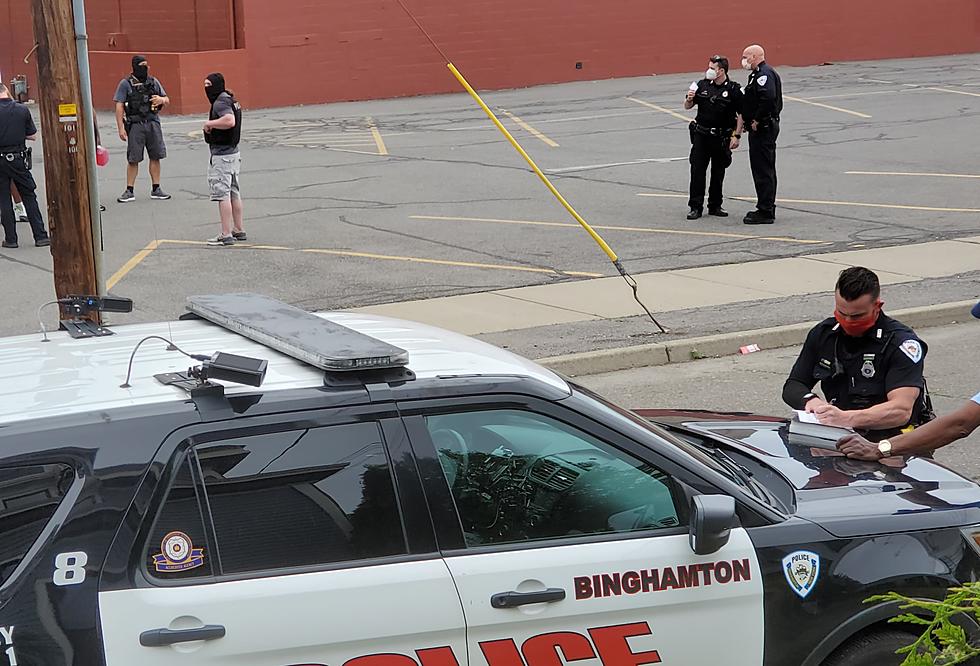 Shots Fired Near Church on Binghamton's West Side
Photo: Bob Joseph/WNBF News
Binghamton police are investigating a shooting incident that happened on the West Side of the city.
Patrol officers and detectives were sent to Main and Chapin streets around 4:35 p.m. Thursday after several callers reported hearing shots fired.
The incident occurred in the area of Redeemer Lutheran Church at 72 Main Street.
Binghamton police chief Joseph Zikuski told WNBF News there was no indication anyone was injured.
Witnesses provided officers a description of a vehicle that was seen leaving the area after the shots were heard.
Police found that vehicle minutes later several blocks away in the First Ward. The car, which was parked in a driveway at a residence on Winding Way, matched the description and the license plate given by witnesses.
Zikuski, who conferred with investigators near where the vehicle was located, said police were still looking for suspects in connection with the incident.
For breaking news and updates on developing stories, follow @BinghamtonNow on Twitter.
Photographer Captures Solitude Sweeping Southern Tier