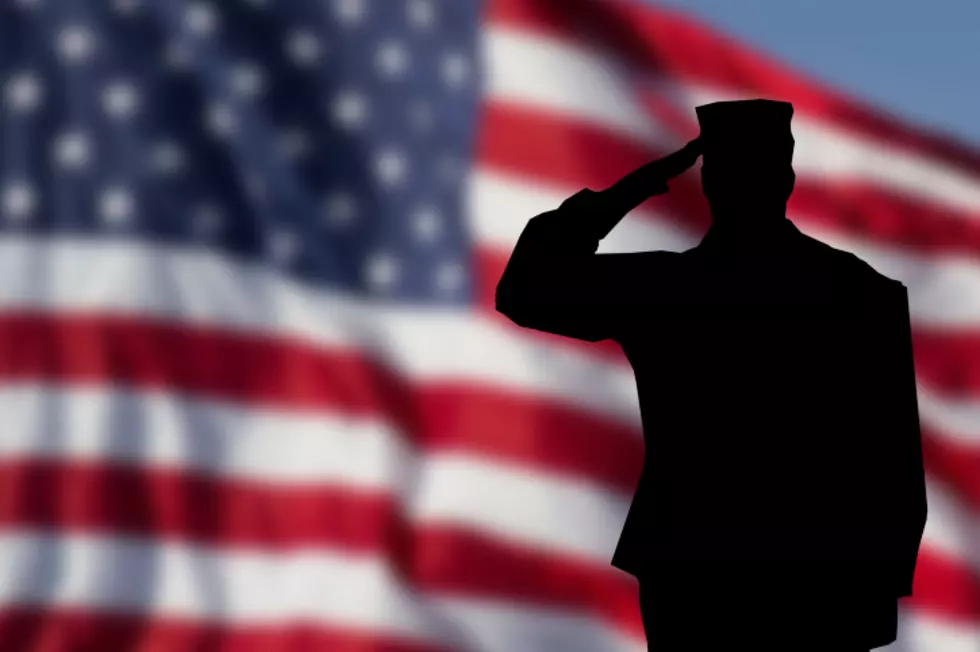 Remember What Memorial Day Is All About
ThinkStock
The Memorial Day Weekend is upon us. It's the unofficial beginning of the summer season. But as you know, the real reason for Memorial Day, is to honor those in the military who have sacrificed their lives for our freedom in the United States of America.
I have always, and continue to be, in awe of the men and women who have served in the military. It is such an honor to know that there are people who are willing to put their lives on the line to defend us and our country.
Many of my family members have served in the military. Several of my uncles, cousins,  grandfathers and my dad all served in the military. My dad served in the United States Army and was in active service when I was born. My mom accompanied my dad to Texas when he was assigned to Fort Hood to become a member of the Military Police.
I was born on that base. It was always my dream to visit Fort Hood with my dad so he could show me the base that he so proudly served on, but unfortunately he passed away before we had the chance to visit. Several years later, I made the trek to the base. Upon arriving, I found out the hospital no longer existed. Apparently at that time, it was just a couple of barracks that had been turned into a makeshift hospital. A few years later, a larger hospital was constructed on the base.
Another one of my heroes is my Uncle Jim Randall. He served in the United States Army in the late 60s and early 70s. After basic training, he was shipped off to fight in Vietnam. Sadly, he lost his life in Quang Ngai on March 10th, 1971. He was only 20.
While we all need some sort of relief this Memorial Day Weekend from all that is going on around us, please keep in mind the real reason for Memorial Day. We shall never forget the sacrifices of our military men and women.
Enter your number to get our free mobile app
11 Franklin Delano Roosevelt Quotes That Will Give You Hope