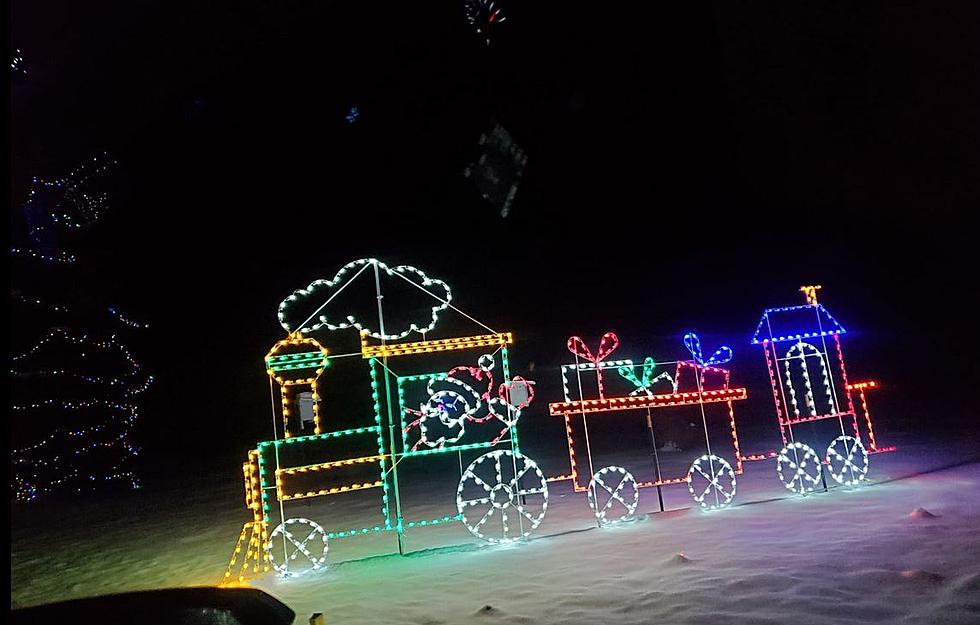 Photos From the Forest of Lights at Tall Pines
Photo Credit: Jo Ellen Lozzi
We planned the trip a few weeks ago. We were going to have dinner there and then check out the Forest of Lights. It's a drive through holiday lights display throughout part of the golf course. It's lit with holiday displays and many of them are animated.
We had dinner in the restaurant at the golf course which was all decked out for the holidays. Our table was right in front of the huge fireplace with the 15 foot Christmas tree right next to it. While we were enjoying some cocktails before dinner, four carolers walked in and serenaded us with four Christmas carols.
This was the first time I was at Tall Pines for dinner under the new ownership. And I was quite pleasantly surprised to find that they now carry my favorite pizza.
Andy's Pizza is located in Peckville Pennsylvania, midway between Scranton and Carbondale. While I was looking over the menu that included everything from chicken wings to steaks, there was and item listed as 'Andy's Pizza'. I said to myself, "there is no way can this be THE Andy's". But after reading the description, it said the pizza recipe was created by Andy's in Peckville. I didn't have to look at rest of the menu after seeing that, my mind was made up on what I was going to order.
After dinner we piled into our cars and made our way through the golf course. If you eat dinner beforehand, you get a skip the line card that lets you drive your car to the front of the line.
We drove through the dozens displays that included a nativity set, a carousel, a beaver chopping down a tree, Santa driving a train as well as a tractor, and working on his golf game too.
A couple of other cool features included an elf loading a stocking by climbing up a ladder and the video board which might have been the highlight of the trip.
They have a big billboard set up in the one corner of the course that has three projectors displaying a scene. It futures an elf that comes out of his house and throws a circuit breaker switch to turn the lights off, not only on the billboard, but on the Christmas displays near the billboard. After doing so he goes back into his house. Moments later, another elf comes out of his house to discover that the lights have been turned off. He goes over to the circuit box and flips the switch back to on which causes the lights on the billboard to come back on, as well as the many light displays around the billboard.
It was definitely worth the $20 per car load to drive through, and the pizza was awesome.
Click here for more information on the Forest of Lights at Tall Pines.
Here are pictures of just some of the displays you'll find at Tall Pines.
Festival Of Lights at Tall Pines Players Club
Jim and Chris at Tall Pines