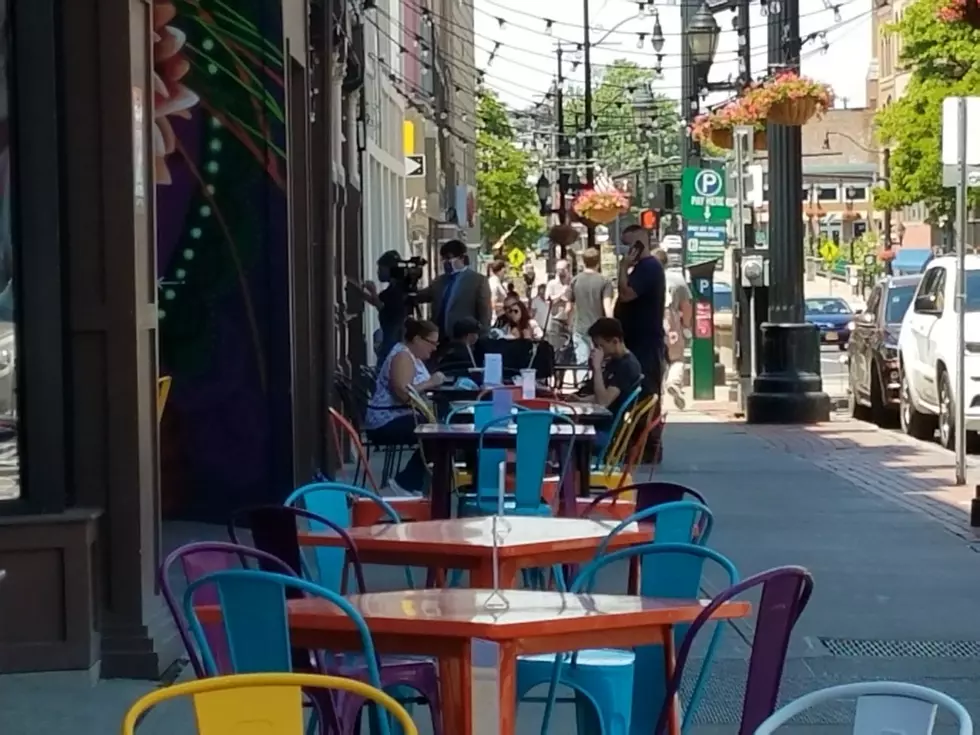 Outdoor Seating Allowed, but Are People Ready for Indoor Dining?
Jim Free Photo
Going out to eat with friends, I think it's something  most of us took for granted.  I know I did.
I always enjoy  going to a restaurant with friends for food and drinks. It's nice to have someone wait on you, cook for you, and clean up after you, while you enjoy great food  and conversation with friends.  That was put on hold  the second week of  March  because of the Covid-19 pandemic.
New York State Governor Andrew Cuomo gave the go-ahead for restaurants in the Southern Tier to start outdoor dining with some restriction as of today.
Across Court Street from the radio station, Dos Rios and the Colonial started serving food to outdoor diners today. And while a few of their tables have been full most of the afternoon, I found an article on YouGov today regarding how many people will take part in indoor dining once it is deemed safe to do so.
According to their survey of more than 1,200 Americans, 25% said that they would feel comfortable eating in a fast food restaurant within the next 30 days, 17% of the people in the survey said that they would probably eat inside a fast food restaurant within the next three months, and 8% said they wouldn't feel comfortable to eat in a fast food joint within the next year.
Enter your number to get our free mobile app
According to the YouGov survey, the sanitation of tables and chairs in between customer visits and either free hand sanitizer or hand-washing station for customers at the entrance of the restaurant, would make them feel much more comfortable.
So I ask you, when would you feel comfortable eating at your favorite restaurant? Anywhere from within 30 days to longer than a year, let me know.
YUM! Top Ten Quarantine Comfort Foods