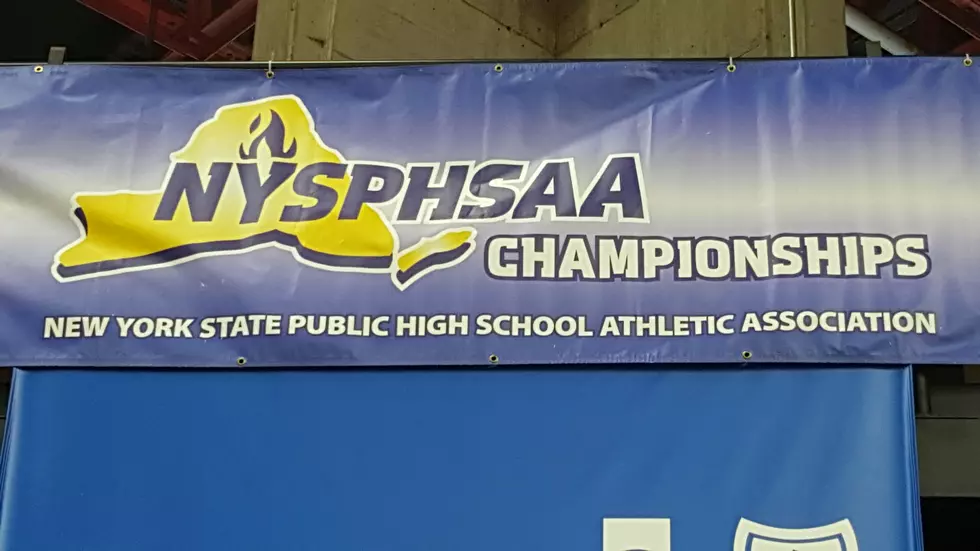 NYSPHSAA Cancels 2020 Winter State Championships
WNBF News/Roger Neel Photo
The New York State Public High School Athletic Association (NYSPHSAA) has canceled the 2020 winter state championships.  This includes the boys and girls basketball regionals and state championships along with bowling and ice hockey championship events. In a release posted on the NYSPHSAA website Dr. Robert Zayas,
the NYSPHSAA Executive Director, says "It is with great disappointment that we make the decision to cancel the remaining winter championship events.  Our association's focus is to benefit students through participation in interscholastic athletics and unfortunately this rapidly developing situation has prevented our association from providing a quality championship experience."
The decision to cancel the 2020 winter state championships was made in response to the rising COVID-19 public threat, Governor Cuomo's declaration of a state emergency, President Trump's declaration of a national emergency, input from the various sections throughout the state and the extended and indefinite suspension of school operations.
According to the additional information provided by NYSPHSAA  the Spring State Championships remain on as scheduled.  The status of those events will be determined on or before Monday, April 27.