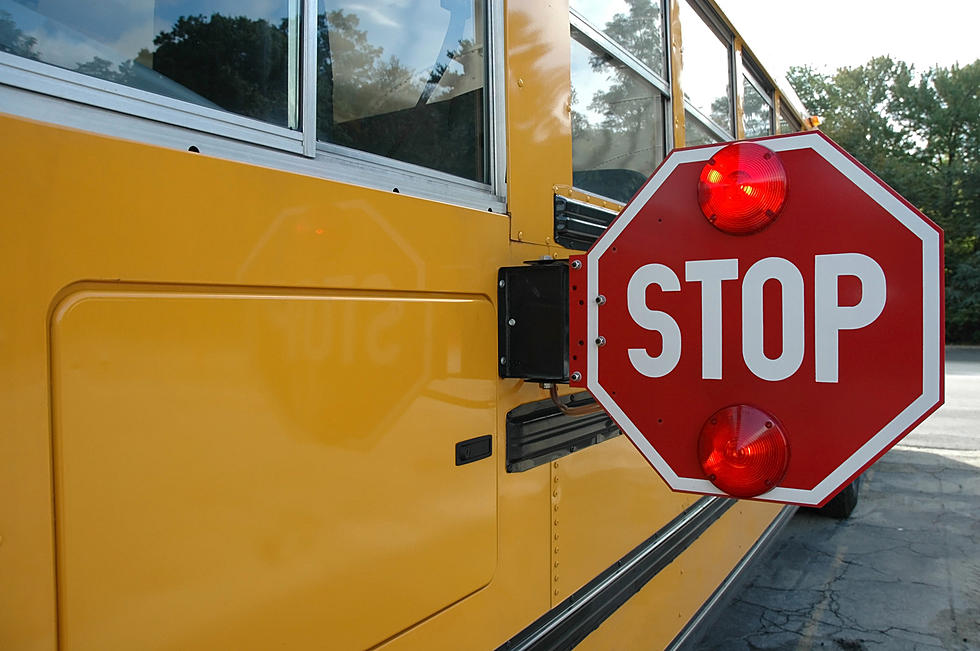 Northern NY Former School Bus Driver Admits Having Child Create Porn
ThinkStock
Parents everywhere are getting a somber reminder out of Oswego County that dangers to their child can even come in the form of people they trust with their young ones' safety.
A former school bus driver in Northern New York has pleaded guilty to federal charges for allegedly sexually exploiting a child riding on his bus.
The U.S. Justice Department, Northern New York says 61-year-old Frederick Haresign of Oswego pleaded guilty March 22 to possessing child pornography.
He faces 10 years in prison and a fine of $250,000 when he is sentenced in July. He must also make restitution to the victim and, on his release, file as a sex offender.
Authorities say on or about April 19, 2017 Haresign, while employed as a Fulton School bus driver, provided a child on his bus with nicotine, cash, and other gifts in exchange for making sexually explicit videos and selfies and giving those to Haresign.
A report in the Watertown Daily Times says a parent alerted authorities. The report says the Fulton City School District confirmed Haresign drove for Golden Sun Bus Service.
Upon receiving notice of the investigation, Golden Sun removed the veteran bus driver from active service and now has terminated his employment.
The criminal complaint filed in Federal Court indicates the alleged victim was interviewed by law enforcement officials last April while the alleged incident took place over the course of several months four years earlier.
LOOK: Milestones in women's history from the year you were born
Women have left marks on everything from entertainment and music to space exploration, athletics, and technology. Each passing year and new milestone makes it clear both how recent this history-making is in relation to the rest of the country, as well as how far we still need to go. The resulting timeline shows that women are constantly making history worthy of best-selling biographies and classroom textbooks; someone just needs to write about them.
Scroll through to find out when women in the U.S. and around the world won rights, the names of women who shattered the glass ceiling, and which country's women banded together to end a civil war.
Troupes, Groups and Stages: Performing Arts Gems of the Twin Tiers
Twenty-five of our favorite performing arts groups and venues in the Twin Tiers.