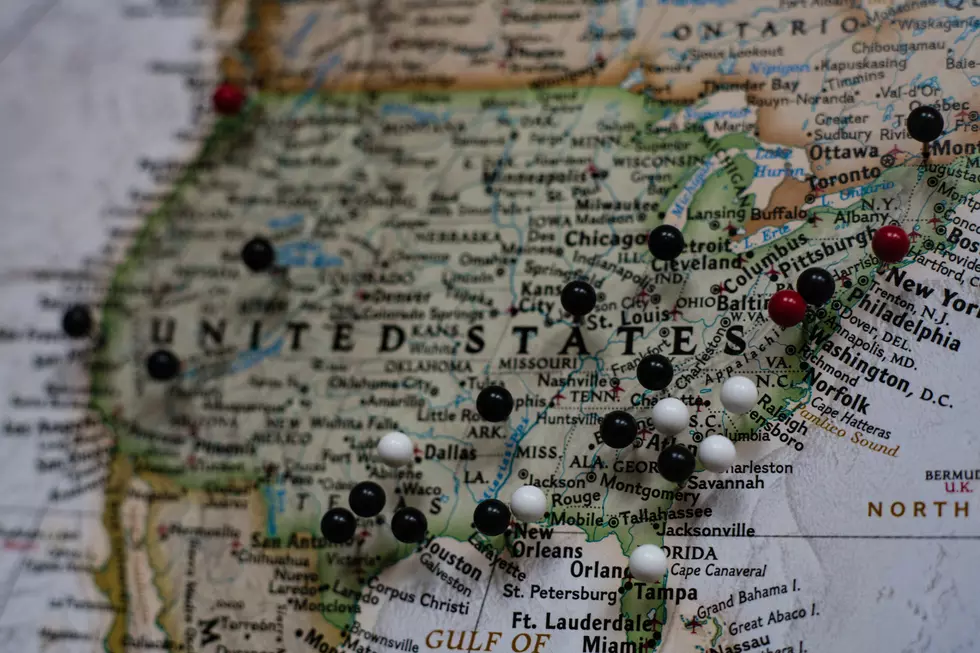 Where Do New Yorkers Wish To Relocate To The Most?
Photo by Joey Csunyo on Unsplash
This is the time of the year when some of us Northern U.S. residents wish we lived somewhere else. Winter is not our favorite time of year. We could do without the snow, ice, cold, etc.
But there are many reasons why we stay, including our job, this is where our family lives, and that we love the Northeast U.S. for all other seasons of the year. We deal with far fewer extreme weather issues than many areas of the country.
My Top Choices To Leave New York For Another State Or Country
But, if you could move somewhere else, where would it be? In the United States, I would choose somewhere in the Carolinas or the Southwest like Utah, Arizona, or New Mexico.
If I could move out of the country, my choice could be Scotland. I've spent time there a few times turning the country, which is amazing. Maybe as a second choice, I'd choose Southern France.
Recently Family Destinations Guide conducted a study of 3000 families and asked where they would move to if they had the chance. Nationwide, most families would relocate stateside to Florida, and the worldwide destination most chosen is the United Kingdom.
Where Do New Yorkers Wish To Relocate To The Most Stateside and Worldwide?
The top choice to relocate to another state for New Yorkers is Hawaii according to the study. Sure, Hawaii is a great choice for its warm weather, beaches, and beauty, but isn't it a bit expensive to live there?
The study revealed the top world location for New Yorkers to move to, is the United Kingdom.
Main Reasons For Moving Out Of New York State
Family Destinations Guide reports that 14 percent of New York residents have seriously thought about moving out of state over the past year, and some of the reasons to move include weather, a healthier lifestyle, plus better job opportunities and pay.
Where Would Pennsylvanias Move To?
Pennsylvanians surveyed chose Florida as their top stateside destination to move to, and their top world relocation would be Italy. I like that idea.
It's interesting to note from the Family Destinations Guide that responses from California residents' choice for moving to another state is New York State.
[via Family Destinations Guide]
Summer Dreams Will Come True in This Stunning Alexandria Bay Home
Many escape to Alexandria Bay on the St. Lawrence, but what if your next trip and every trip after could be enjoyed in the lap of luxury? Located at 45989 Wade Street in Alexandria Bay, is an absolutely stunning property that has been
listed for sale by Cathy Fiacco
Garlock of Garlock Realty. It could be yours for $1,299,000.
Look Around New York's Secluded and Romantic Willow Treehouse
The
Willow Treehouse
has received a 4.95-star rating from guests and over 523 reviews from people who all rave about their experience staying there. And the best part? This woodland paradise
Airbnb getaway
is only about two hours from Binghamton.
Live Like Royalty in This Upstate New York Castle