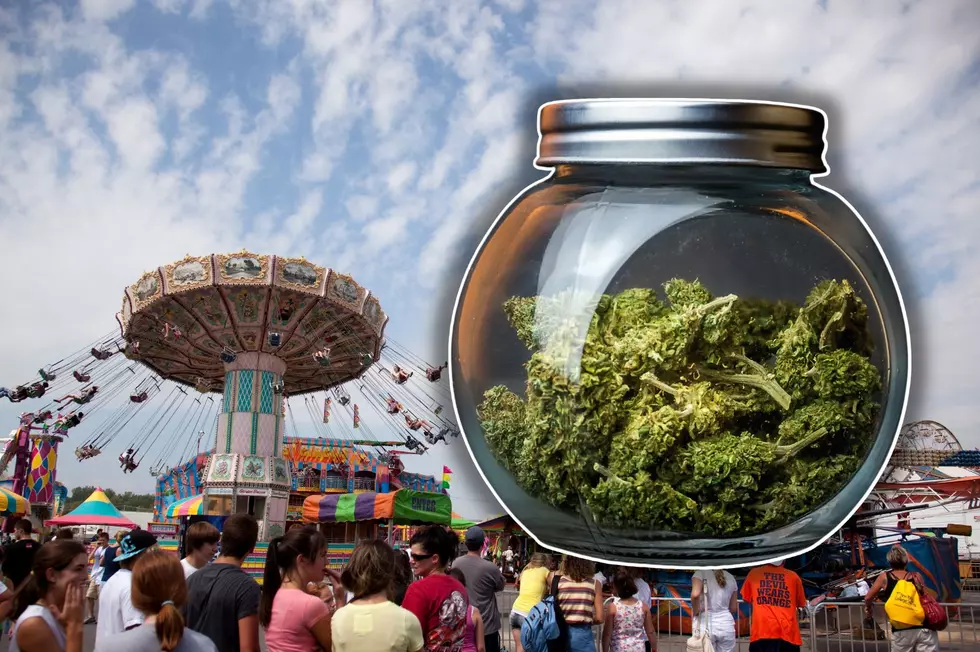 Weed Smokers Approved To Puff New York State Fair
Canva
A report by CNYCentral.com has indicated that the New York State Fair will allow visitors to smoke marijuana at the fair again this year despite a recent ban from Governor Kathy Hochul on smoking anything in public parks.
If you're worried about the smell of Marijuana overtaking the fairgrounds, you don't need to be. Smoking Marijuana will only be allowed in the same designated outdoor smoking areas where visitors are allowed to smoke tobacco products. The fair will also be adding extra security in those areas to ensure that smoking takes place outside of the populated fairgrounds, specifically away from any children in attendance.
In the report, a Syracuse local Richard Wood said "If there are separate areas and, you know, where they are, you can stay away from those areas, especially if you have kids and you want to keep them away from that."
Interim Fair Director Sean Hennessey stated "I'm a father of four. I try to be as health conscious as I can, but we want to make sure people with those habits have an ability to take care of those things while at the fairgrounds."
The New York State Fair will have six designated outdoor smoking areas for visitors, although they have not announced where those outdoor smoking areas will be located yet. But fairgoers can rest assured that visitors who wish to partake in smoking Marijuana or tobacco will be doing so away from the large crowds and the children at the fairgrounds.
The 12 Best Broome County Hiking Trails
New York Counties With The Highest Property Taxes
The homeowners in which New York counties pay the most in property taxes? See the answer to that as well as how our Southern Tier counties stack up (info pulled from
Tax-Rates.org
).