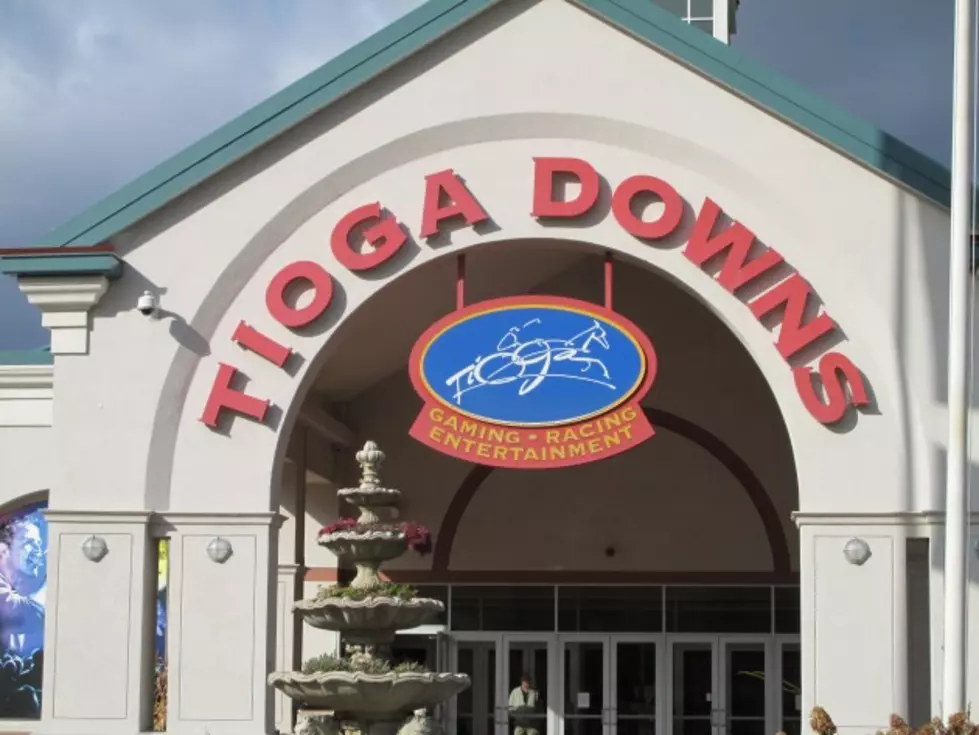 My First Visit To Tioga Downs Since They Reopened
WNBF News/Roger Neel Photo
Chris and I went on to Tioga Downs last night. Chris was out there last Friday, first time I was out there since they closed at the start of the Covid-19 outbreak right around St. Patrick's Day.
As soon as you walk in the door adjacent to the parking garage, you have your temperature taken. If you are not running a fever, you are allowed in the casino.
Once you get to the gaming floor you will immediately notice all of the changes that were made in order to adhere to the safety guidelines. If two machines are turned on next to each other, there is plexiglass between the chairs. If there is no plexiglass, every third machine or so is turned on.
Enter your number to get our free mobile app
All the table games were closed. That means no poker, no roulette, no blackjack , and no big wheel . Chris and I have made trips to both Turning Stone and Mohegan Sun Pocono after they opened, and they both had the table games open. So I don't know if that was by order from Governor Cuomo or if Tioga Downs just didn't get around to putting the plexiglass up yet.
Tioga Downs also had many tables set up that had hand sanitizer and sanitizing wipes so you can wipe down games before you use them. There were a bunch of employees walking around with sanitizer and we're sanitizing games, chairs, and the plexiglass when they saw someone leave a machine.
The bars inside the casino were both closed, and there were no waitresses walking around to take drink orders. You must wear a mask the entire time you're inside the casino unless you are seated in one of the restaurants.
It looked like the barbecue restaurant Virgil's was open, however I didn't walk all the way over there to look. Chris and I grabbed dinner in Coasters, the bar that's between the parking garage and the gaming floor.
It was kind of strange walking through the casino and having it be so empty, but I felt safe there and they appear to be doing a good job keeping people separated and continuously sanitizing the facility.
If I had to estimate, I would say the crowd was probably 1/8 of what it usually is on a Thursday night. It made it much easier for me to find Chris when I went looking for her.
Top Jobs After Retirement To Land You Some Extra Cash