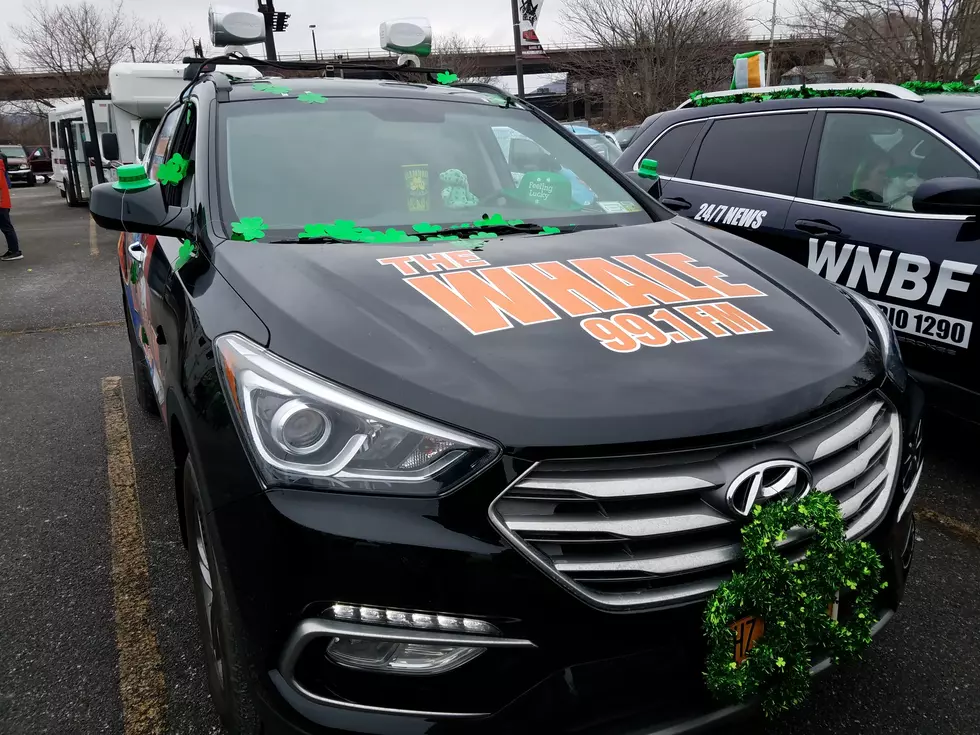 Your Ultimate Binghamton Parade Day 2020 Guide
Jim & Chris Free Photos
This Saturday marks the 53rd annual St. Patrick's Day Parade down Court and Main Streets in Binghamton. While thousands of people come out to view the parade each year, a lot of them just come for the parade and then head home once it's done.
There is so much more to do in Binghamton on Parade Day besides the parade itself. For instance, you can start with breakfast at St Patrick's Church on Leroy Street in Binghamton. The Rotary will be serving breakfast from 8:30 until 11:30 which includes pancakes, scrambled eggs, sausage, and toast. Plus there will be milk, orange juice, coffee, and tea for just $6 per person according to Pressconnects.
The parade steps off at 1:30 from NYSEG Stadium, goes up to Court Street, then down Court Street to Main Street and ends down around the Belmar Pub on Binghamton's West-side.
Enter your number to get our free mobile app
After the parade is over there is still a ton of stuff to do, including the Post Parade Party at Seton Catholic High School on Seminary Avenue. That party goes from 1 till 6. A lot of the Celtic bands that march in the parade will be there performing throughout the day. Last year, I went for the first time and saw at least four different Celtic pipe and drum bands, and the Mummers stopped by the party as well. It's just $5 at the door and food, and of course beer, is available.
The Binghamton Devils are celebrating Parade Day with a 4:05 face off against the Philadelphia Flyers top prospects and the Lehigh Valley Phantoms. Tickets are still available for that game.
There are a lot of Irish bars in the Binghamton area, and you know they will all be celebrating Parade Day and well into the night. Places like House of Reardon, Fitzy's Pub, Irish Kevin's, McGurk's Irish Pub, the Belmar, Dillinger's, and Giblin's in Johnson City just to name a few, will be celebrating all day and night with food and drink specials.
Even bars that are not necessarily Irish, like Dos Rios and The Lost Dog are getting in on the fun. I saw where the Lost Dog will have live music from Pat Kane there on Parade day
I'm sure there are a ton of other events going on around the parade, if you know of any we missed, comment below.
Whatever you do on Parade Day, have fun, but be safe. Don't drink and drive. I'm sure there will be extra police on duty looking for impaired drivers. Don't be stupid. Call a cab, use Uber, or Lyft so nobody gets hurt.
Here's pictures of last year's Parade Day.
St. Patrick's Day Parade 2019