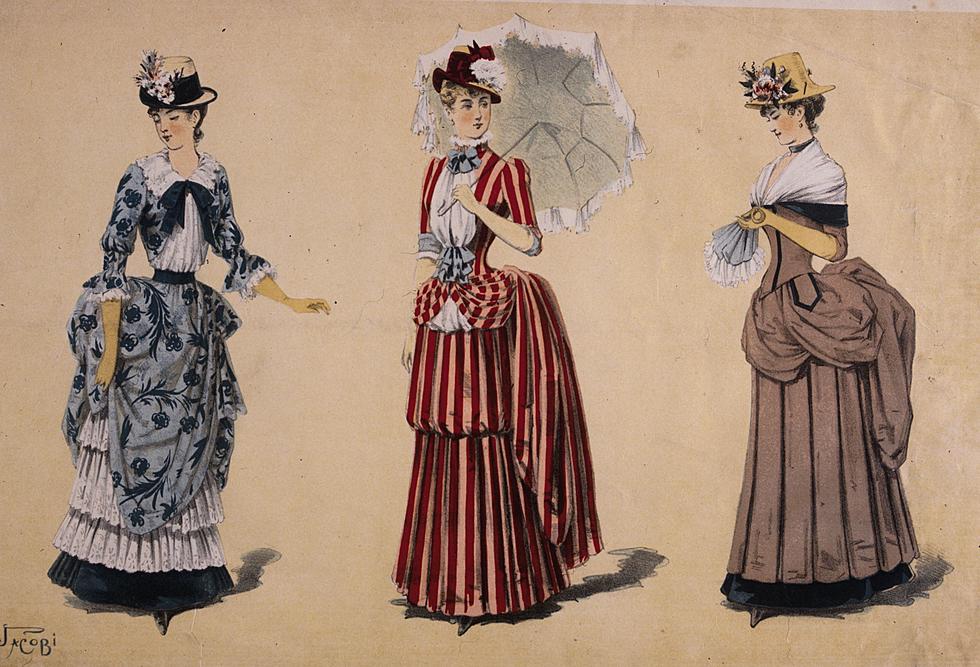 Downton Abbey Creator Looks for Extras To Film New Show in Albany, New York Area
Hulton Archive / Stringer/Getty Images
So. How do you feel about wearing a corset and bustle?
Here's a fun and completely useless fact - growing up, I was obsessed with the way women dressed in the 1800s and early 1900s, and luckily for me, lots of grandmas had trunks filled with corsets, bustles, and hoop skirts tucked away in their attics and those items would sell for super cheap at estate sales in the 1990s in the Albany area.
Guess who scooped up as many of the age-old underthings as possible? Yes, this girl, and I'm kicking myself that I got rid of all of them because, in a sense, I tossed pieces of history without giving it a second thought.
Whether you're fascinated with the way life was lived in the 1800s, or are trying to get the attention of producers and directors a show developed by Downton Abbey creator Julian Fellowes is in need of extras to appear in the new show and you won't have to travel far to be part of the excitement if you're selected.
The Times Union reports that over the course of four weeks, from May 22 to June 18, producers will be filming scenes for "The Gilded Age," a new historical drama television series that will air on HBO. "The Gilded Age" has been created by Julian Fellowes of Downton Abbey fame and parts of the show will be filmed in Troy, which is only a few miles from Albany.
Those interested in being considered as an extra on "The Gilded Age" will need to go through the Grant Wilfley Casting Agency. Show producers are specifically looking for women who have long hair and who have no issue with wearing a corset and bustle. Producers are also looking for men with facial hair, as well as for children. Anyone selected as an extra will be required to undergo COVID testing which will be paid for by the production company. These tests will be conducted during fittings and again before filming.
According to Deadline, "The Gilded Age" is a period drama that will focus on the millionaires of New York City in the 1800s. The cast includes some very well-known faces including Cynthia Nixon, Jeanne Tripplehorn, and Christine Baranski.
VIRTUAL TOUR: Step Back in Time at Scott's Family Resort
Five Outdated Pieces of Advice From a 19th Century Etiquette Book
TAKE A :LOOK: Lucille Ball's Chenango County Vacation Retreat