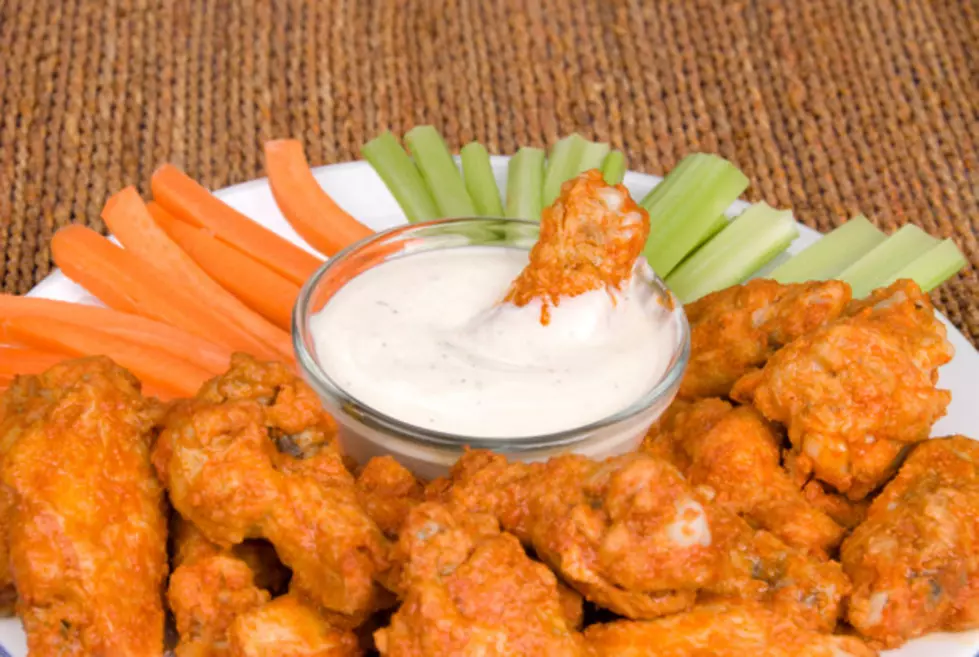 It's National Blue Cheese Day
Joe Belanger / Thinkstock
If you are a blue cheese fan today's a day to rejoice because it's National Blue Cheese Dressing Day. I love blue cheese whether it's just chunks of cheese, crumbly blue cheese on top of salads, or blue cheese dressing. I love it all.
According to WBFO in Buffalo, you know, where chicken wings started, the founder of Buffalo's Annual Chicken Wing Festival, Drew Cerza, l has created National Blue Cheese Day. Cerza, known as Buffalo's 'Wing King', has teamed up with Franks Hot Sauce to honor blue cheese dressing. Some places serve their wings with ranch dressing, but in Buffalo , where chicken wings were invented, it is served with blue cheese. I don't mind having ranch dressing with my wings, but only is blue cheese is not an option.
In honor of Blue Cheese Dressing Day, fans at tonight's Buffalo Bison's baseball game can bob for wings in a pool of blue cheese dressing. If Binghamton was closer to Buffalo, I would go to the baseball game just to try that.
WBFO said that restaurants all around Buffalo will  be offering wing specials tonight. And that the Electric Tower in downtown Buffalo has been blue since midnight.
And honor of national blue cheese day I think I might have to order some wings for dinner tonight. If I do, I will get them with extra blue cheese to dip them in.