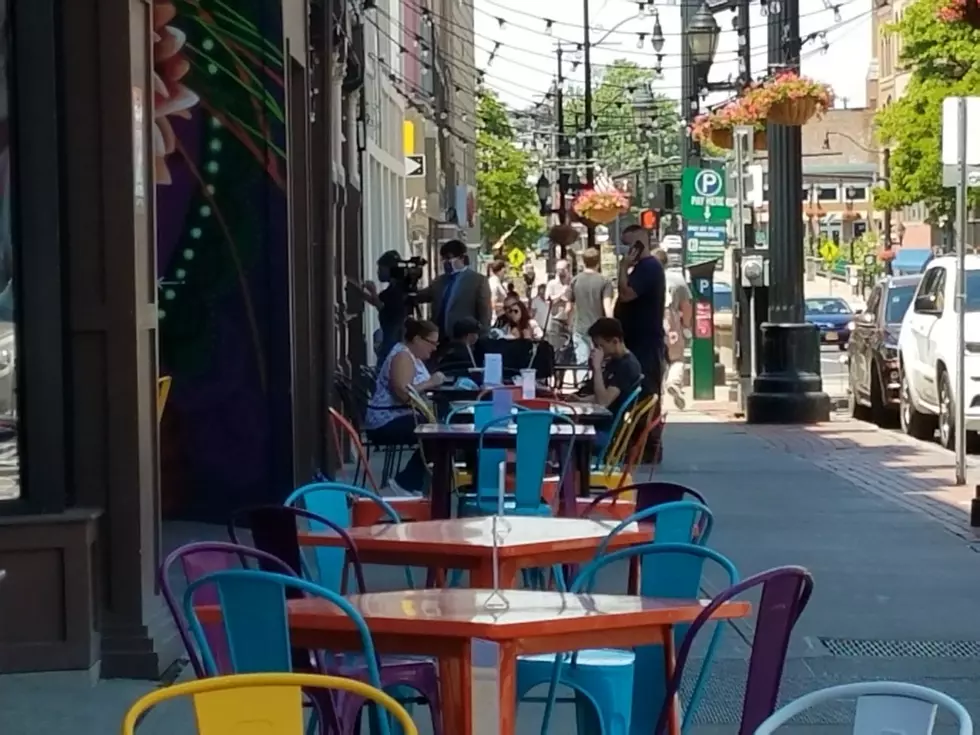 Is It Just Me or Does This Weather Make You Want To Play Hooky?
Jim Free Photo
Just a few short days ago, we saw some snow and temperatures that dipped down near 20 degrees. Today through Monday, WBNG is forecasting mostly sunny skies with the highs anywhere between 62 and 67 degrees.
Being that we got a taste of the cold weather already, this warmer weather is making me want to get outside to try and enjoy every last minute of it before the cold weather returns for good. Yesterday when I was walking down Court St. to grab some lunch, I kept thinking it would be awesome if I could have taken my lunch and sat outside somewhere where I ate it. Of course if I did that, I probably wouldn't have wanted to go back to work when I was done.
This weather would be perfect for a round of golf. I also have yard work I need to get done at the house. I want to mulch the leaves by mowing my lawn at least one, if not two more times before all the lawns in Endicott are covered in snow.
Enter your number to get our free mobile app
Maybe I should take a sick day on Friday and enjoy some of this early September type weather. Maybe play an early round of golf, have lunch outside at one of the Binghamton restaurants with outdoor dining, and I would still have time to get home and mow the lawn and mulch the leaves before it gets dark at 5:30.
Cough! Cough!, yeah I think I'm starting to come down with something. Cough cough! Nod nod, wink wink.
VIRTUAL TOUR: Look Inside Downtown Binghamton's Secret Mansion