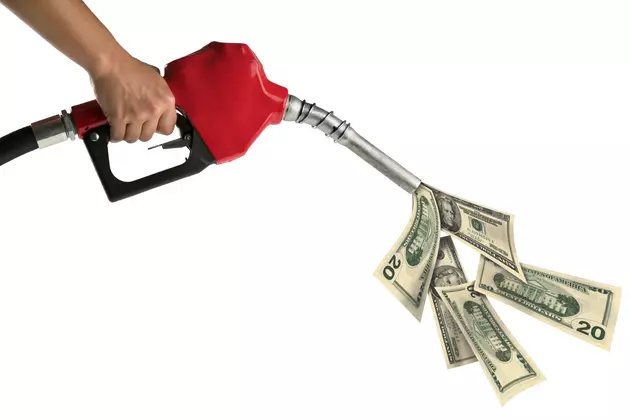 I Blinked Over The Weekend And Gas Prices Shot Up
Thinkstock
Wow for sticker shock! I guess I didn't get out much over the Thanksgiving holiday, because I was a little under the weather and stayed in for the most part.
Heading back to work on Tuesday, I was surprised to notice the price per gallon of gasoline went up a bit. Actually where I get gas, it looks like the price went went up about 20 cents per gallon.
That's a big jump in my opinion. And I wasn't aware that there was even an increase on the way. According to AAA, states were scheduled to see increases after the Thanksgiving holiday. It's kind of a Christmas present to the oil industry paid for by the American motorist. Aren't you glad you get to be so generous?
On November 39th, AAA notes that prices had increased an average of two cents per gallon from the previous week nationwide, but of course that wasn't the case here in New York and Pennsylvania. Many larger increases are in eastern states. The Pennsylvania average increase is at least 7 cents per gallon.
If I remember correctly, the last time I filled my gas tank, the price was $2.07 per gallon and now it's $2.25 per gallon. I never understood how prices are adjusted. I can understand a few cents increase, but why almost 20 cents per gallon?
On the upside, AAA reports that we are paying an average of 46 cents less per gallon than we were last year at this time, so that's a good thing. Remember back in 2008 when gas prices topped $4.00 per gallon? I couldn't afford to full the gas tank on my old van. It had a 31 gallon capacity. Do the math and you'll understand why.
via AAA
Enter your number to get our free mobile app
CHECK IT OUT: 10 Items Might Be in Short Supply This Winter