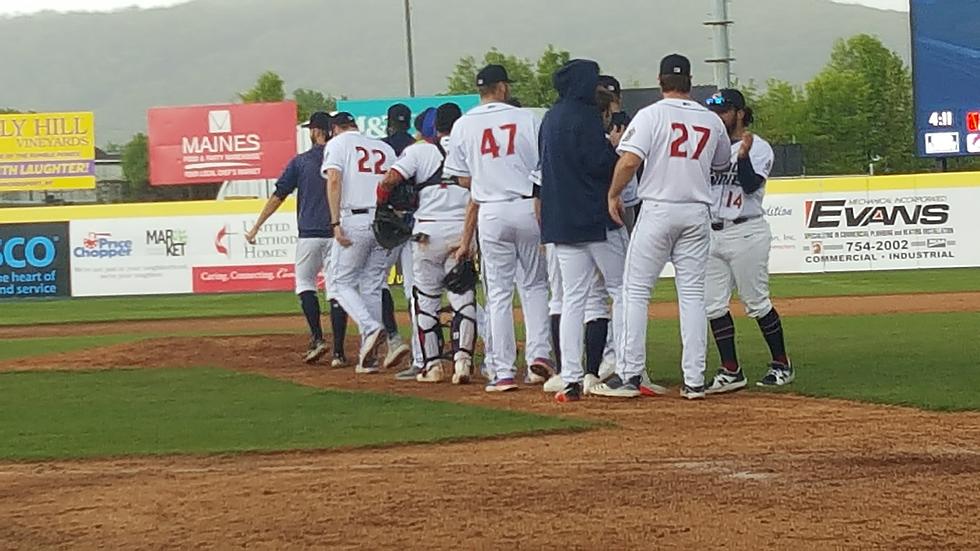 How the Rumble Ponies Got Their First Win Of The Season
Roger Neel
The fans have been patience and yesterday the Binghamton Rumble Ponies got their first win of this young season with a 7-3 victory over the Altoona Curve.
Tylor Megill pitched an outstanding game, allowing one run on four hits, with five strikeouts and no walks over 6 innings while also contributing with a single to start off the third inning.
Megil is off to a good start this season not allowing more than two runs per game, he has an ERA of 1.13.
Binghamton was on the offensive with runs in the first, third, fourth, fifth and sixth innings, which included a home run by Jeremy Vasquez, his first of the year.
Yoel Romero (left Fielder) continued his hitting streak, now at six games,
The Rumble Ponies have only faced two teams in 11 games (Akron, Altoona) with the structured play this year six games against one team on the road, and six games against one team off the road.
Altoona pitcher Jeff Passantino lost in his first start of the season.
The Binghamton Rumble Ponies are off today, they will head to UPMC Park to being a six game road series against the Erie Seawolves tomorrow night.
You can listen to the game on MiLB.com or watch the game on MiLB.TV
Go Ponies!
[via.milb.com/binghamton]
[gallery galleryid="204:513247" gallerytitle="See Inside Jon Bon Jovi's Palatial Palm Beach Mansion:"]