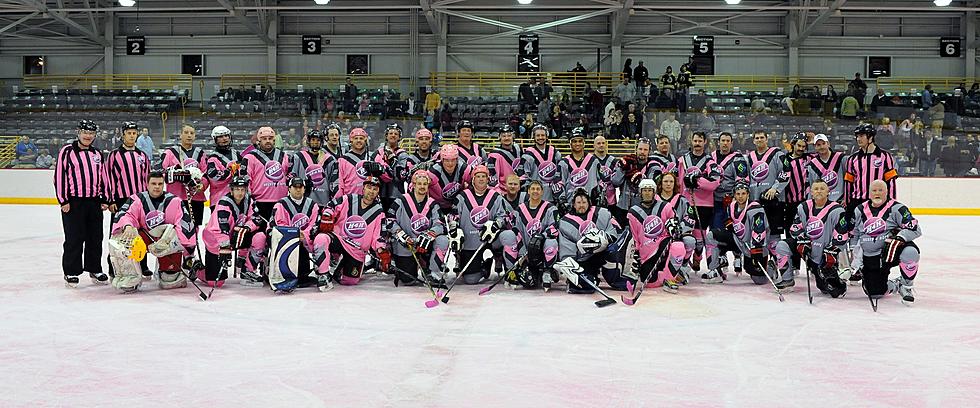 Hockey 4 Hope To Help Fight Cancer Financial Burdens
Hockey 4 Hope
After a year off because of the pandemic, it is back and I couldn't be happier. It's the Hockey 4 Hope charity ice hockey game. It's a two-night event at SUNY Broome Ice Center on 907 Front Street in Binghamton.
The first Hockey 4 Hope game was in 2010 and was established in honor of Constance "Connie" Glauser. She was admired for her love of life and passed away with breast cancer in 2006
Hockey 4 Hope At SUNY Broome Ice Center
It's a two-night event that begins with "Paint the Ice" on March 25th from 5 p.m. to 8 p.m and the Hockey 4 Hope game on March 26th beginning at 6 p.m. It's their way of curing cancer through hockey.
On March 25th, for a minimum donation of $5 (or more, if you like) per message, you can leave a message of hope, love, and remembrance on the ice. This year, it'll be Hockey 4 Hope Military and First Responders Night.
There are so many things that make this event special. Many of the players have battled cancer themselves or have close family and friends that have been affected by this disease.
Constance Foundation
The Constance Foundation manages this local charity event and its mission is to help ease the financial burden that is associated with cancer. You've heard of the 4H but in this case, I'll take the 3H: Hockey, Hope and Help.
If you can't make it but want to help you can go here to donate. Save the date and I hope that you'll help by joining me for some hockey on March 26th at the SUNY Broome Ice Center.
Country Stars Put on St. Jude's 'Love Music, Stop Cancer' Tees
Kane Brown, Gabby Barrett, Carrie Underwood and more stars show off their 'Love Music, Stop Cancer' shirts to support St. Jude Children's Research Hospital.
New York Landmarks Light Up in Pink for Breast Cancer Awareness Month
Bridges and landmarks light up in pink all across New York state for Breast Cancer Awareness month.