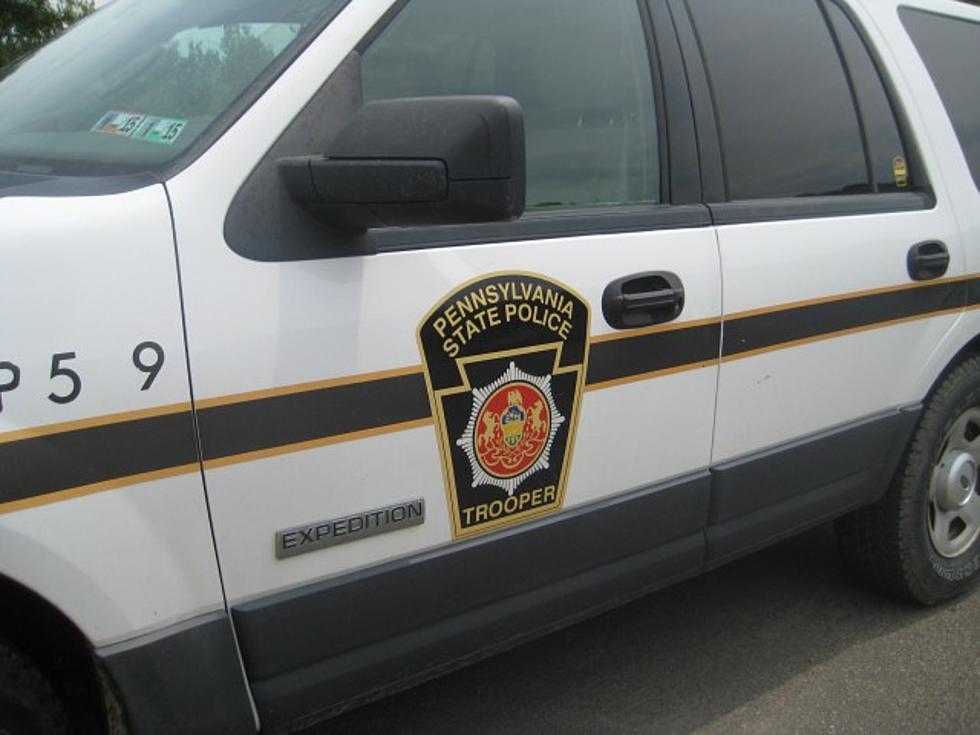 Hallstead Man Shot by Troopers After Brandishing Stolen Rifle
Kathy Whyte/ WNBF News
Pennsylvania State Police say a trooper shot and wounded a Susquehanna County man after he pointed a stolen rifle at authorities. 
Kathy Whyte/WNBF News [file][/caption]36-year-old Edward Bentler of Hallstead was found with his ex-girlfriend's stolen pickup truck crashed into a ditch at the Harmony Road boat launch in Great Bend at 7:06 a.m. July 20.
According to the police report, Bentler displayed a stolen JC Higgens .22 caliber rifle to the responding fire chief before State Police arrived and then refused Troopers' demands to drop the weapon. After pointing the gun at police and fire personnel several times, an officer fired three rounds as Bentler had moved around the truck and was in a position to fire a clear shot at officers.
Enter your number to get our free mobile app
Bentler was treated at the scene before being transported to Geisinger Community Medical Center in Scranton.  No Troopers were injured.
Bentler is being charged with attempt to intentionally kill a law enforcement officer, aggravated assault for pointing a rifle in the direction of Troopers and fire personnel, two counts of receiving stolen property for the stolen gun and stolen Ford F150 pickup, being a felon.. convicted in 2008 for burglary.. in illegal possession of a firearm, terroristic threats, simple assault and recklessly endangering another person.
TAKE A DEEP BREATH...: The 8 Worst Intersections in the Southern Tier