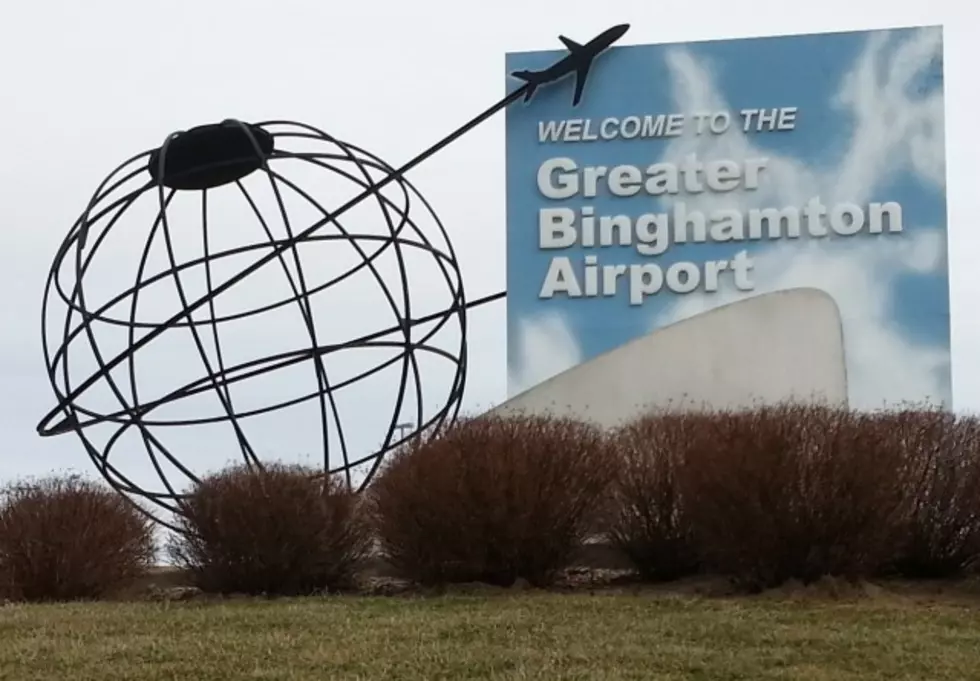 Greater Binghamton, Sidney & Ithaca Airports Get Federal Transportation Funds
Bob Joseph/ WNBF News
The Greater Binghamton Airport is getting $585,703 in Federal funds to extend and rehabilitate the taxiway, taxiway lighting and reconstruct airfield guidance signage.
U.S. Secretary of Transportation, Elaine Chao has announced over $1.2 billion in airport safety and infrastructure grants.  
Also in the region, Ithaca Tompkins Airport is getting $150,290 to install aircraft navigational aids and Sidney Municipal Airport is being awarded $70,000 to conduct a study.

Many smaller and regional airports with limited service have especially been experiencing difficulties during the COVID-19 pandemic as boardings abruptly dropped off during the outbreak in the spring. 
Enter your number to get our free mobile app
While the passenger service business is slowly clawing its way back, the smaller airfields, like the Greater Binghamton Airport that only has one passenger flight a day on Delta to Detroit, have seen a jump in commercial air traffic.  Flights for things like Amazon and other package delivery businesses have been full as more people locked down during the pandemic turned to online shopping. 
80s Child and Teen TV Stars: Where Are They Now?