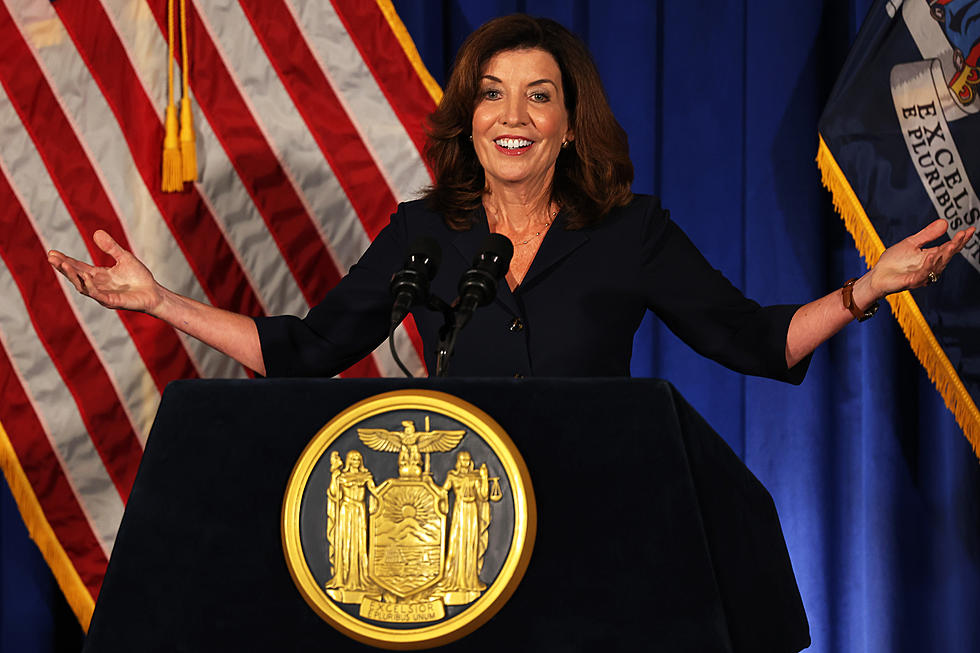 Governor Says New York Will Pursue Healthcare Vax Mandate
Michael M. Santiago/Getty Images
New York Governor Kathy Hochul says the state is continuing to pursue requiring all healthcare workers to be vaccinated against COVID-19 in spite of a legal challenge that has temporarily blocked the enforcement of the mandate.
The Democrat told reporters: "mandates are smart" and she is not going to let the threat of workers quitting and staff shortages be a problem for the state.
A federal judge in Utica this week gave the state until September 22 to respond to the suit by some 17 healthcare professionals who said requiring all nurses, doctors and other staff in hospital, healthcare facilities, nursing homes and other care centers to get the vaccine by September 27 was in violation of their constitutional rights as the mandate made no provision for religious exemption.
Hochul told reporters September 15 that the religious issue was left out of the regulations intentionally as information was being gathered from religious leaders, the majority of which, she said are encouraging their members to get vaccinated.
Some health care centers and assisted care facilities have said they will have to cut services with staff members walking off the job rather than get the shot. A hospital in Lewis County has said it will stop delivering babies in upcoming days if workers quit.  Governor Hochul says the state will make sure health care facilities have resources and most already have temporary staffing plans.  Those mechanisms are normally set up to deal with incidents like a surge in flu cases.  She says any facilities that need help with their contingency plans should contact the Department of Health.
CHECK IT OUT: Five Freakish Things That Might Predict Your Health
Four Marketing Tricks Stores Love to Use