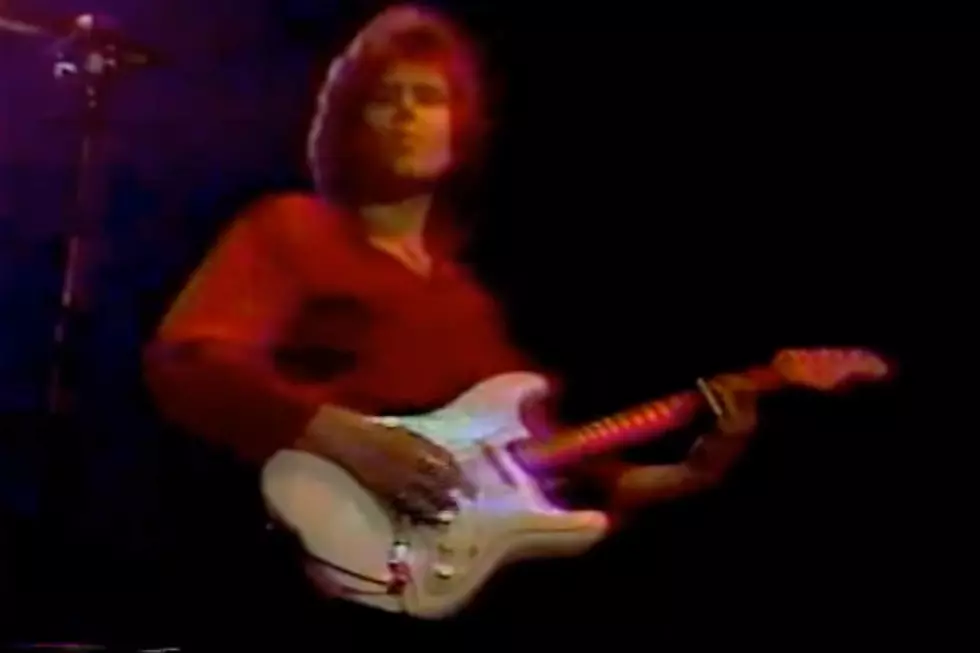 Former Foghat Guitarist Erik Cartwright Dead at 66
YouTube
Guitarist Erik Cartwright, who rose to prominence after joining Foghat as a replacement for founding member Rod Price in 1981, has died at the age of 66.
News of Cartwright's death has been confirmed by the band through Cartwright's sister Katchie in a Facebook post. "We are very sad to learn about this," reads the band's update. "Our thoughts are with his family."
As Katchie Cartwright's eulogy for her brother makes clear, Erik had a varied career both before and after his 15-year tenure in Foghat. A Pennsylvania native, Cartwright was a member of the band Tears in the late '70s; after replacing Price, he recorded a trio of early '80s efforts with Foghat. When the band dissolved following 1983's Zig-Zag Walk LP, Cartwright joined up with fellow Foghat vets bassist Craig MacGregor and drummer Roger Earl to form the Knee Tremblers — a group that, by 1986, had started calling itself Foghat, much to the eventual chagrin of Foghat founder and former singer Lonesome Dave Peverett.
After several years of competing Foghats on the touring circuit, the original lineup reunited in the early '90s, leaving Cartwright without a steady gig. A brief stint with Pat Travers presaged his eventual move to Nashville, where he resided for the last 20 years of his life while working as a guitar tech for an array of artists that included the Allman Brothers Band, AC/DC and Jonny Lang.
In addition to his sister Katchie, Cartwright is survived by his mother, Carol, and his brother Brett. Although a cause of death has not been reported, fans and friends who wish to make a contribution in his honor are encouraged to donate to the Sweet Relief fund, dedicated to providing financial aid for "musicians who are struggling to make ends meet while facing illness, disability or age-related problems."
Rocker Deaths: Artists We Lost in 2017