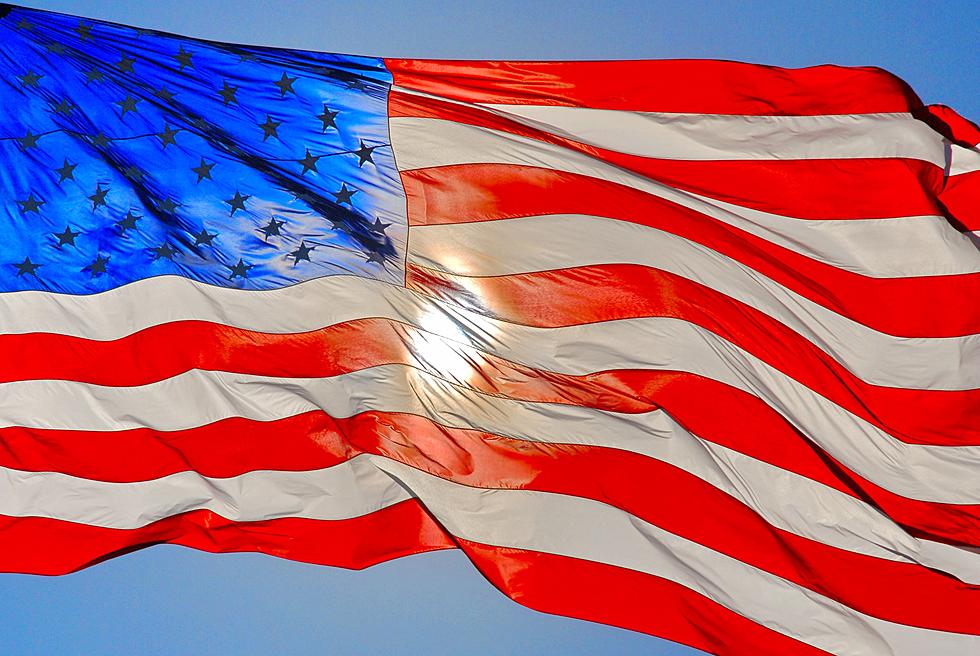 Flags Lowered in NY Marking 1Million COVID Deaths/Broome Health Dr. Talks COVID Status on Close Up
Robert Linder via Unsplash
Flags around New York and the nation are flying at half-staff May 13 to mark one-million American lives lost to the COVID-19 pandemic.
New York Governor Kathy Hochul ordered flags lowered and said the "tragic milestone serves as a reminder that despite our progress we must remain vigilant in the face of this pandemic."   
May 12, New York reported one of its highest single-day jumps in new cases in recent months at 13,495.  71,103 New Yorkers' deaths have been directly attributed to COVID-19.
The weekly Centers for Disease Control and Prevention county-by-county community transmission risk ranking updated on May 12 is still listing Broome, Cortland, and Tioga Counties at high risk, recommending wearing masks indoors while Chenango and Delaware Counties are at medium risk.
The pandemic claimed three more Broome County lives this week with one new death reported in Tioga County. There were 822 new cases in Broome County over the past five days according to the county COVID dashboard.
Tioga County, like Broome, is reminding residents that the widespread availability of vaccines and treatment options has helped prevent severe cases.  Still, Broome County director of Public Health, Mary McFadden says she's concerned that Broome's rate of residents fully vaccinated is only at 65 percent.
McFadden is the guest on the May 15th edition of Southern Tier Close Up at 7 a.m. on WAAL to talk about where we stand with the current coronavirus situation, what we have learned, and what we still need to be doing in spite of being so tired of dealing with everything related to COVID-19.
You can get more information on COVID and where to get vaccines, boosters, and free home test kits at www.gobroomecounty.com and, if you miss the weekly local public affairs program, Southern Tier Close Up, you can find episodes on the 1290 WNBF Podcast.
Brighten Someone's Spirits During Cornavirus in 3 Easy Steps
Answers to 25 common COVID-19 vaccine questions
Vaccinations for COVID-19 began being administered in the U.S. on Dec. 14, 2020. The quick rollout came a little more than a year after the virus was first identified in November 2019. The impressive speed with which vaccines were developed has also left a lot of people with a lot of questions. The questions range from the practical—how will I get vaccinated?—to the scientific—how do these vaccines even work?
Keep reading to discover answers to 25 common COVID-19 vaccine questions.