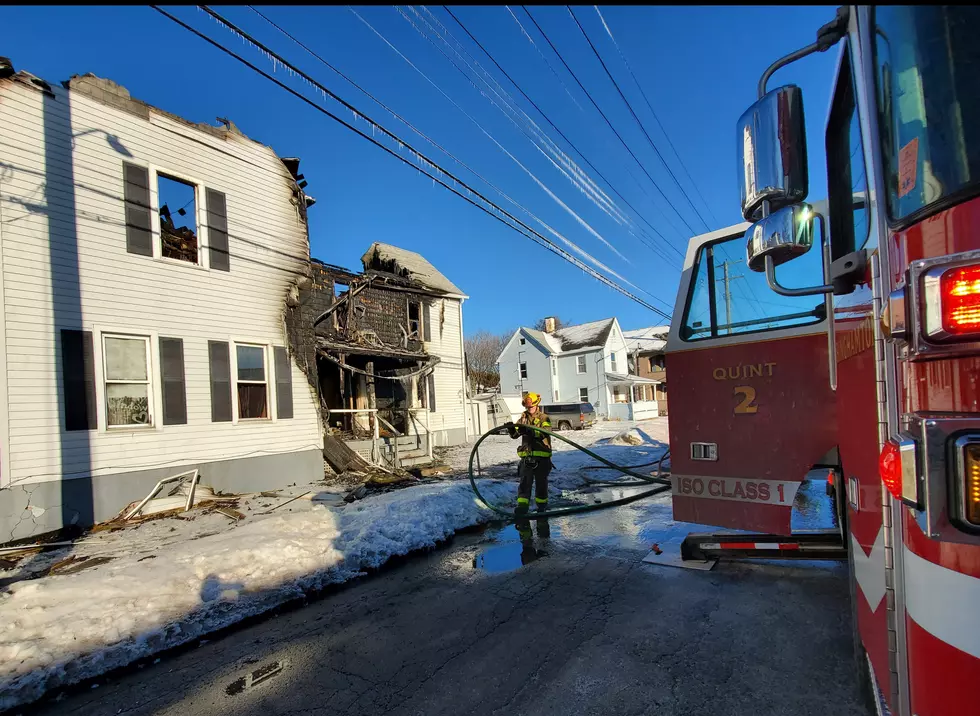 Fire-Damaged Binghamton House Torn Down 228 Days After Blaze
Photo: Bob Joseph/WNBF News (file)
A structure in a residential Binghamton neighborhood that was heavily damaged by fire last winter has finally been demolished.
The burnt-out remains of the two-family house at 44 Lake Avenue in the First Ward had been an eyesore and what some called an "attractive nuisance" for more than seven months.
The woman who owned the structure was injured when the fire broke out in a downstairs apartment on February 5. She was taken to a hospital for treatment of smoke inhalation.
The owner and two people who lived in the other unit were left homeless by the blaze.
City code enforcement supervisor Christopher Schleider last month sent a letter to advise the owner - Allison London - that the fire department had determined the building was 75 percent damaged. Schleider added that city engineer Ronald Lake had declared the building to be structurally compromised.
London was ordered to demolish the building by September 15. The city ultimately hired Gorick Construction Company to tear down the structure.
Neighbors said Gorick crews took a couple of days to demolish the building and clear the property early this week.
A woman who acquired a house next door to the damaged building shortly after the fire on Thursday expressed relief that the eyesore had finally been removed. She said "everyone is happy it's gone."
VIDEO FLASHBACK: Firefighters battle a flare-up at 44 Lake Avenue on February 6, 2022.
Enter your number to get our free mobile app
Contact WNBF News reporter Bob Joseph: bob@wnbf.com or (607) 545-2250. For breaking news and updates on developing stories, follow @BinghamtonNow on Twitter.
Historic cities: 10 metros with the oldest homes
New Jersey Real Estate Network
collected U.S. Census Bureau data to understand which metro regions have the most old homes, which include houses built in 1949 or earlier.
LOOK: Famous Historic Homes in Every State
LOOK: Route 66's quirkiest and most wonderful attractions state by state
Stacker
compiled a list of 50 attractions--state by state--to see along the drive, drawing on information from historic sites, news stories,
Roadside America
, and the National Park Service. Keep reading to discover where travelers can get their kicks on Route 66.