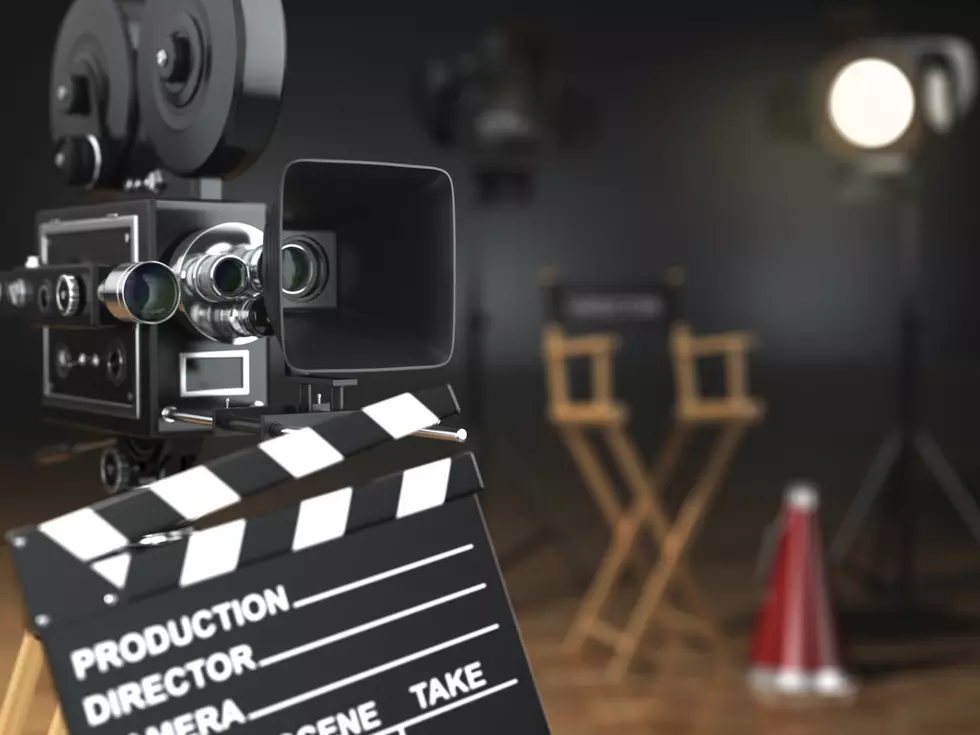 What Is Your Favorite Movie Of All Time?
ThinkStock
What is your favorite movie of all time? That could be a hard question to answer. I have so many that I really love. My wife says her favorite movie is Twilight Zone: The Movie, directed by Steven Spielberg and John Landis in 1983.
I'd probably have to say the 1979 movie Apocalypse Now, directed by Francis Ford Coppola. It is such an intense movie set during the Vietnam War. A close second would be the 1998 movie Saving Private Ryan, directed by  Steven Spielberg.
Both these movies landed on a recently published Top 100 Movies of all Time by Variety Magazine. Apocalypse landed at # 51 and Saving Private Ryan at # 10. The top five from five to one are Pulp Fiction, Citizen Cane, The Godfather (original movie), The Wizard of Oz, and coming in at #1 - Psycho.
So, in light of this Top 100 list, I asked on social media, what is your favorite movie of all time. Gone With The Wind seems to be the most popular, followed by The Wizard Of Oz. Here are some of your picks:
Tia Z. - 

Gone With the Wind.

Deborah S. - 

RV with Robin Williams.

Dana S. - 

The Patriot.

Michelle J. - 

Annie. The original one, not the remake.

Mary M. - 

Armageddon.

Mary D, - 

Hunger Games.

Ron S. - 

Red Dawn.

Jo T. - 

Gone With the Wind.

Denise A. - 

Forest Gump.

Inami I. - 

The Parent Trap!


Laura R. - 

Bird Cage.
Lonnie Z - Hollywood.

Mary M.- 

Armageddon.

Mike C. - 

The Ten Commandments with C. Heston as Moses!

Kelly N. - 

Princess Bride.
Scott H. - Shawshank Redemption.

Mike C. - 

To Sir With Love.

Kevin F. - 

Pappilon, the original with Steve McQueen and Dustin Hoffman.

Richard K. - 

Spaceballs.

Tomm S. - 

Box of Moonlight.

Mary D. - 

South Pacific.

Jenni H. - 

Willy Wonka

Chris B. - 

Braveheart.
Stephen R. - The Christmas Story.

Lisa B. - 

The Wizard of Oz.

Robert R. - 

Happy Gilmore.

Ellen S. - 

The Sound of Music.

Brian C. - 

SPACEBALLS!!!

La W. - 

It's a wonderful life.

Anita M. - 

It's a Wonderful Life.

Tracie J. - 

The Wizard of Oz.

Elizabeth F. - 

Steel Magnolia's.

Sean W. - 

Exhausted.

PJ F. - 

Gone with the Wind.

Ann B. - 

Crank.

Douglas C. - 

The Illusionist, and The Red Violin.
[via Variety Magazine]
The 40 Best Cover Songs by Rock Bands
https://thefw.com/iconic-car-debuts-by-year/
States with the most registered hunters
Stacker
analyzed data from the U.S. Fish and Wildlife Service to determine which states have the most registered hunters. Read on to see how your state ranks on Stacker's list.