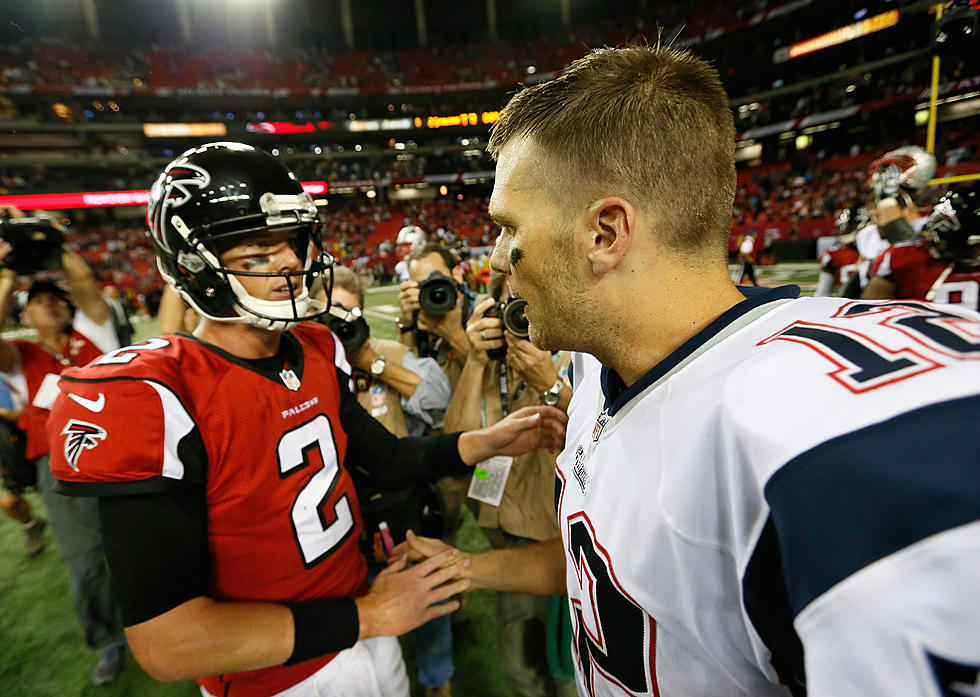 Falcons and Patriots in Superbowl 51
Kevin C. Cox /Getty Images
The Stage is set for a matchup in Houston on February 5th between Tom Brady and Matt Ryan, as the Patriots and Falcons will meet in Superbowl 51
The Atlanta Falcons were on offensive fire as they went on a scoring spree and left the Green Bay Packers in the Georgia Dome dust with a 44-21 win on Sunday
The Atlanta Falcons have won their second NFC Title and are heading to their second Superbowl, trying to do something they failed to do in their first appearance, win the Lombardi trophy, Atlanta lost to the Denver Broncos in 1999.
The New England Patriots were nothing less than what you would expect from Tom Brady who threw for 384 yards and three touchdowns, as the Pats dismantled Big Ben Roethlisberger and the Pittsburgh Steelers with a 36-17 win on Sunday.
The New England Patriots are heading to their ninth Superbowl appearance, and Tom Brady is making his 7th  Superbowl appearance going for his 5th Superbowl win, which would be the most of any quarterback in history.
I don't know why people refer to the Dallas Cowboys as America's Team, when you have a team like the Patriots who have won their Division, 14 out of the last 17 years, including eight consecutive titles since 2009.
I'm not a Patriots fan, but I'm no idiot when it comes to recognizing a superior team when I see one, and the Patriots franchise has a pedigree that is unmatched in this millennium.
Both teams are looking good and playing their best football going into the championship game in Houston Texas on Sunday February 5, 2017 kickoff at 6:30pm.
Check out video highlights from both games below
Falcons-Packers highlights
Patriots-Steelers Highlights