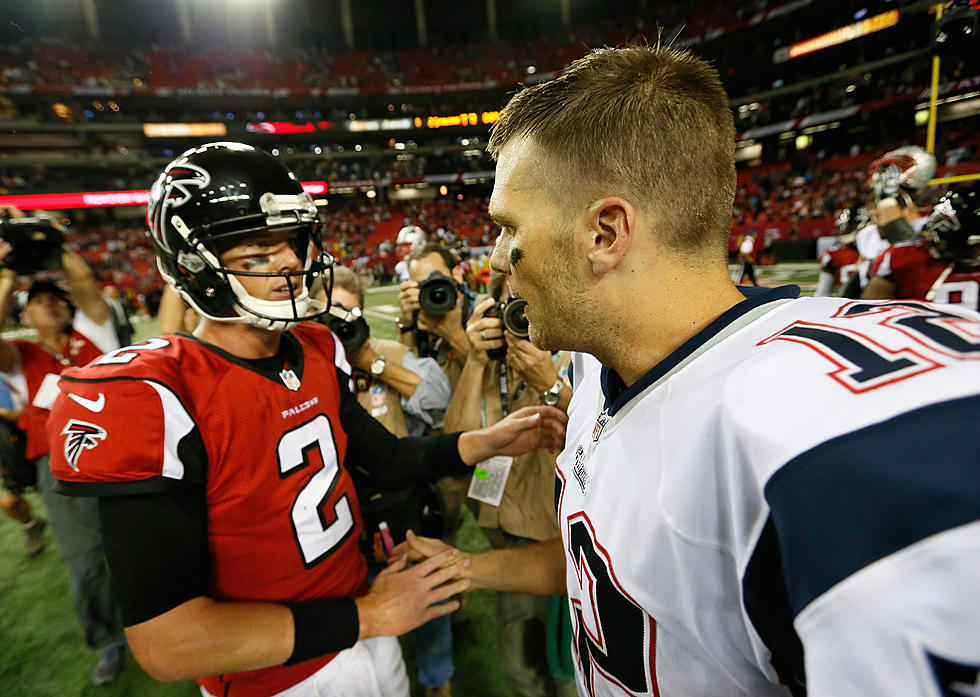 Brady Versus Ryan – Super Showdown in Houston
Kevin C. Cox /Getty Images
Many people want Tom Brady and the Patriots to lose on Sunday, but that is easier said than done and here is why.
I am not a Tom Brady fan per say, but I'm no idiot when it comes to sports and what this future hall of famer has done throughout his career.
Sunday the combination of Brady and Belichick, who have won their Division, 14 out of the last 17 years, including eight consecutive titles since 2009 will look for another Lombardi trophy, the fifth for the dynamic duo.
The New England Patriots are heading to their ninth Superbowl appearance, and Tom Brady is making his 7th Superbowl appearance going for his 5th Superbowl win, which would be the most of any quarterback in history.
I don't know why people refer to the Dallas Cowboys as America's Team, when you have a team like the Patriots that seem to always win (except when they play my Giants, yes I'm bringing that up again)
The Atlanta Falcons have won their second NFC Title and are heading to their second Superbowl, trying to do something they failed to do in their first appearance, win the Lombardi trophy, Atlanta lost to the Denver Broncos in 1999.
Matt Ryan has passed for 37,701 yards, threw 240 touchdowns and completed 64.9% of his passes, his career rating is 93.6.
Matt Ryan has never been to the Superbowl, but he is putting up incredible numbers this year, setting a Falcons franchise record for passing yardage, set a record for consecutive games with at least 200 passing yards, and has the most completions after nine season in NFL history, and has hit 13 receivers for touchdowns, which is an NFL record.
The difference may be in the Patriots ability to move the ball, they are without star TE Rob Gronkowski, but that has not slowed this team down
The Atlanta Falcons have an explosive team but they lack experience and they'll be facing a team that has nothing but confidence that they will win.
Can Falcons head coach Dan Quinn get that kind of confidence into his teams head before the Patriots impose their winning will on his team.
I want the Falcons to win, hell I think every fan except Patriots fans want Atlanta to win, but that doesn't mean they will.
I hope Coach Quinn is watching highlights of both the Giants -Patriots Superbowls to see how to take down Tom Brady.
My prediction is 31-24 Patriots (I hope I'm wrong)