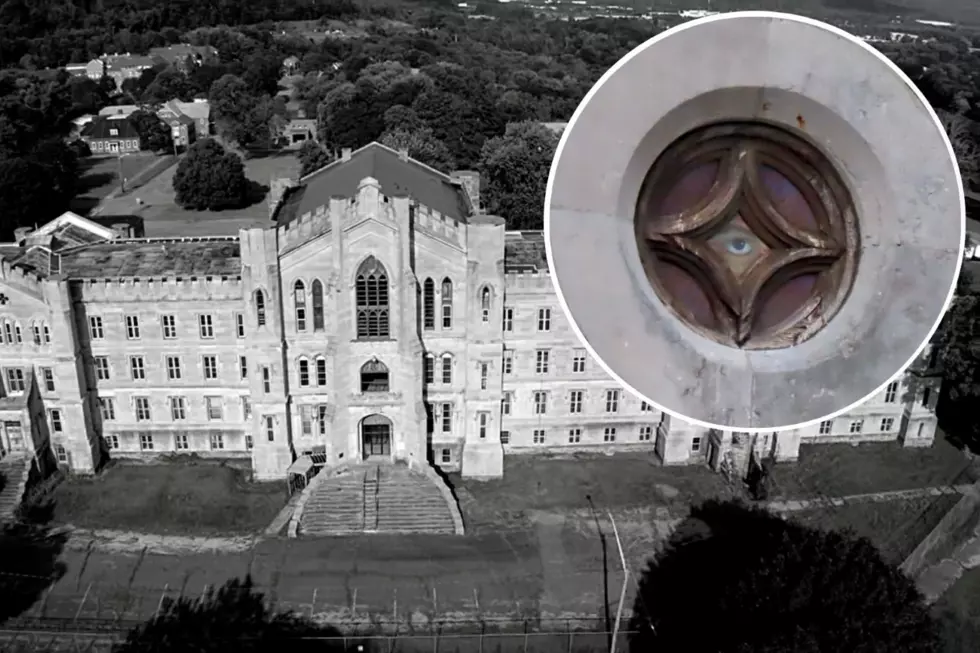 Eye Spy the Secrets and History Behind Binghamton's Inebriate Asylum
Canva/David Bogart/Geraldine Clark via Youtube
It's the Castle on the Hill. Official name - The Binghamton Psychiatric Center. Well, at least that was the last name for the huge complex from 1974 until it closed in 1993. According to the Castle on the Hill website, it was originally named the New York State Inebriate Asylum from 1858 to 1879, then it was called the Binghamton Asylum for the Chronic Insane up until 1890 when it became the Binghamton State Hospital until 1974.
If you have lived in the Binghamton area for some time, you are well aware of the huge complex at the end of Robinson Street founded by Doctor Joseph Edward Turner in  1858 on 250 acres of farmland. The National Park Service states the hospital was the "first single-purpose hospital in the United States that was designed and built for the treatment of alcoholism as a disease."
The Castle on the Hill website states that the main building is listed on the local, state, and national Register of Historic Places, and is in the National Trust for Historic Preservation's top 11 most endangered buildings list.
The Inebriate Asylum was built in 1858 as a 3 story, Gothic Revival Style limestone structure, designed by Architect Isaac Perry. An article by Katherine Smalley on the website Digital Projects Binghamton, states that Perry designed many other buildings including the Phelps Mansion and the Perry Block building, which is where the Townsquare Media studios are located.
Wikipedia notes that Isaac Perry did not design the building alone. He had some assistance in designing the New York State Inebriate Asylum from his wife, Lucretia Gibson Perry.
What Is With That Eye In The Window?
But here's something you may not be aware of (but it may be aware of you). In the middle of one of the windows at the front of the building, there's an 'eye'  looking out.  Just what's the story behind that?
I found on the Facebook page - 'For The Love Of Binghamton' from Administrator David Bogart: "The Story that I heard was that the all-seeing eye, was God looking down on the patients for their well-being."
Another possible reason that has been mentioned, but not substantiated is -"It was told to people at the asylum that you are always being watched and you should act accordingly." I'd be interested to know if anyone has the true story or reason, if any, for the eye in the window of the Inebriate Asylum.
Check out the Youtube video - Binghamton Then & Now for an interesting look at changes in the Binghamton area including the Castle on the Hill.
[via Castle On The Hill, Digital Projects Binghamton, National Park Service, Wikipedia, For The Love Of Binghamton
LOOK: Here's where people in every state are moving to most
Four Simple Ways to Feel More Grateful
25 Easy Ways To Protect Your Home and Possessions From Thieves