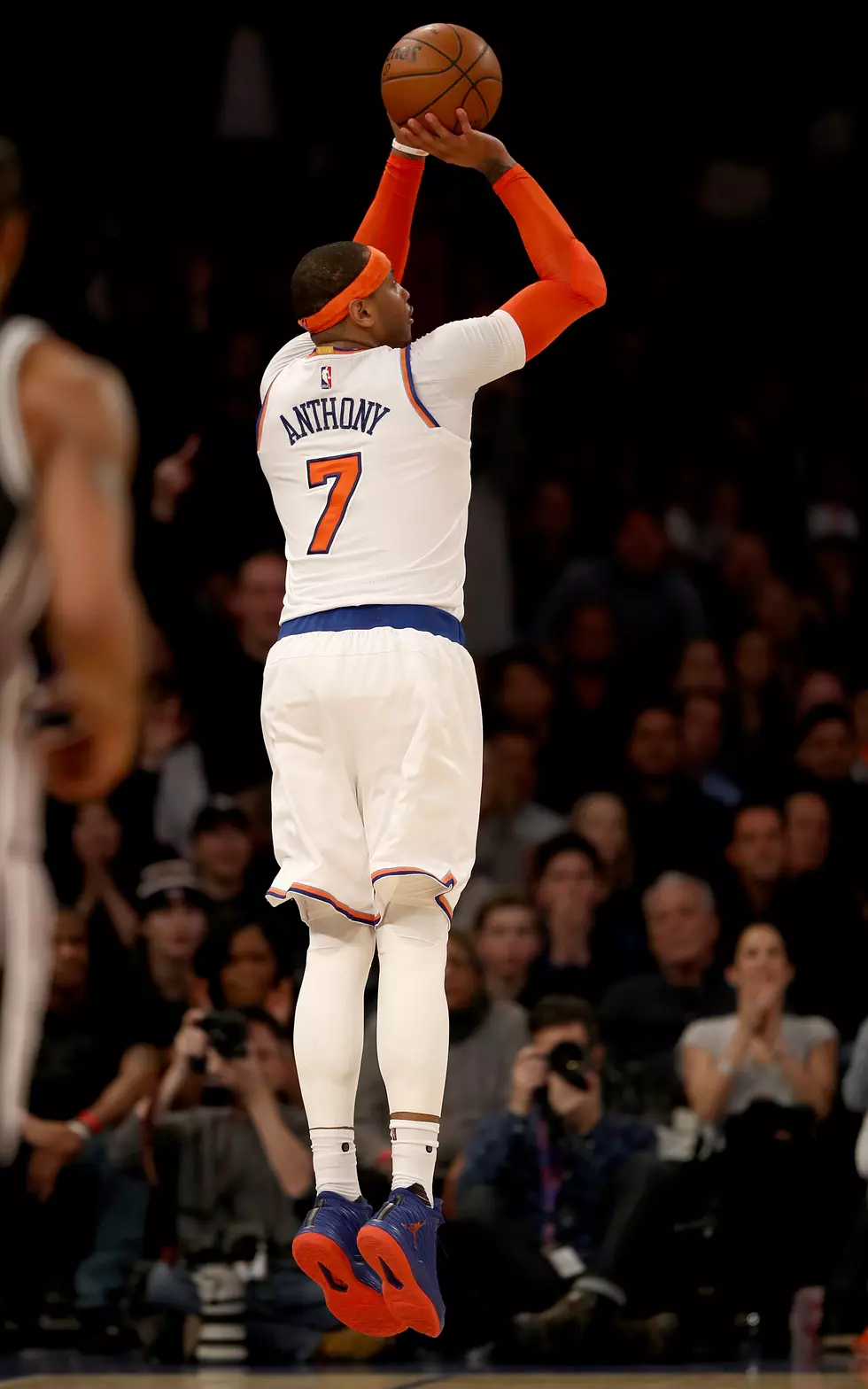 What's Your Next Move Phil – Doug's Sports Rap
Elsa/Getty Images
The New York Knicks are facing another year with a losing record, already 10 games under 500 with a trade deadline next week, will Carmelo Anthony leave the team.
The Knicks finally put up a good game on Sunday against the San Antonio Spurs, but they lost the first 4 games of the 5 game home stand at Madison Square Garden.
The Knicks made a number of moves over the summer of 2016 to get some players who could help them become a championship team, and they started out around 500 for the first 25 games before going back to their losing ways and now at 23-33 it looks like they may not make the playoffs for a fourth straight year.
The sports critics are saying that Carmelo Anthony is not playing like he wants a championship, I'm not sure where they're getting that because I see a guy who is putting up between 25 and 30 points a game, and is trying to help his team win.
The Knicks have many new faces this year and some surprising rookies that have become fan favorites, like Willy Hernangomez, Mindaugas Kuzminskas and Justin Holiday.
The Knicks signed Center Joakin Noah, a player known for being injury prone, to a four year $72 million dollar contract, and he has been consistently injured.
Derek Rose is a one year rented player with no contract going into next season, and so far he has been alright, but should the Knicks take a chance and sign a long term contract with another player known for his injuries.
The Knicks have no consistency in their roster, since Anthony has come to New York he has played with 79 different teammates and five head coaches.
How can you possibly have any consistency with that kind of turnover.
The trade deadline is next Thursday and many feel it would be in Carmelo Anthony's best interest and the teams best interest to make a trade and maybe give Carmelo a chance to win a championship with a contender.
I don't believe the Knicks are any closer to becoming a championship team then they were seven years ago when they traded for Anthony.
I hate to say it but they need to build from the draft and develope some good players that may attract some free agents, but right now no one wants to come to New York and be a part of a losing franchise.