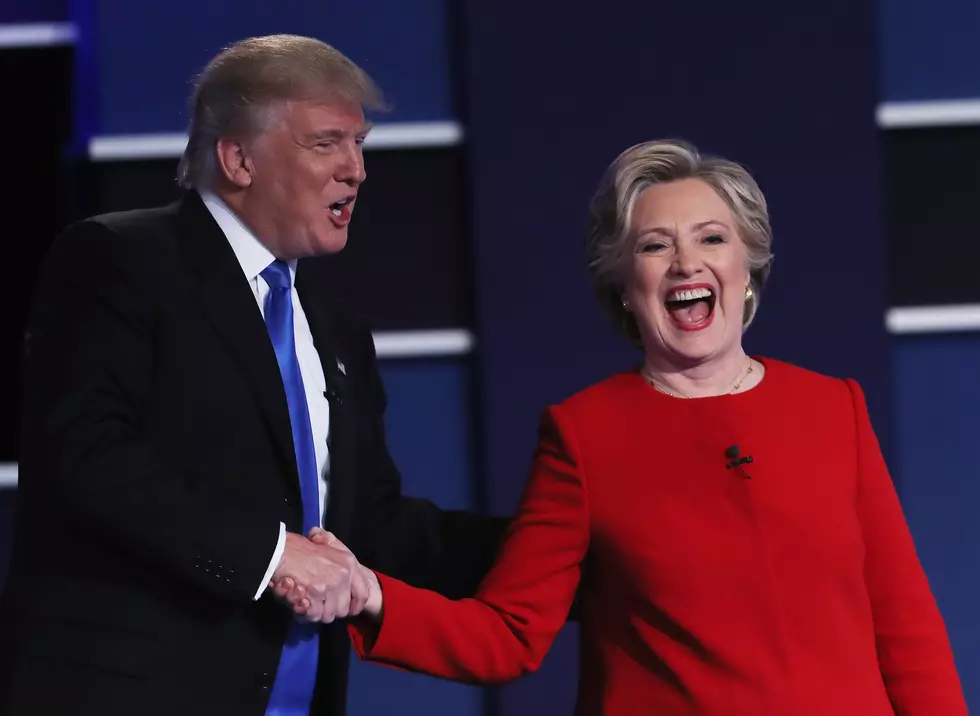 Clinton-Trump Debate Number One [WATCH]
Spencer Platt/Getty Images
Last night millions of viewers across the world watched the first presidential debate between Donald Trump and Hillary Clinton held at Hoftra University in Hempstead, NY and moderated by Lester Holt
Prior to last night's debate the biggest viewing audience for a presidential debate occurred in 1980 when 81 million tunes in to see president Jimmy Carter and Republican candidate Ronald Reagan.
I think both candidates were moderately cordial and for the most part ,seemed to be focused on the issues.
I'll remind you that I am writing this blog without bias, so if the presentation seems kind of vanilla, I assure it was done on purpose.
The big issues last night were Jobs, and keeping them in our country, taxes and each candidate's plan on reform, Trade and how we will regulate it, poverty and the best ways to fix it in our country, Immigration, the racial issues this country faces, our military and Obamacare.
Many of the issues Trump and Clinton agreed on, but there were plenty of curve balls thrown at each other, and a few zingers too.
Lester Holt was the moderator and I thought he did the best job he could and at times he was over shadowed by the passion of both candidates.
The polls have indicated that both parties candidates were about even going into last nights match up.
So who won the first of three Clinton-Trump debates? That's for you to decide.
The election is 42 days from now, if you are not registered to vote, I urge you to register now, you can do it on line or contact your local election board.
If you missed last nights debate you can see watch it on the video below.