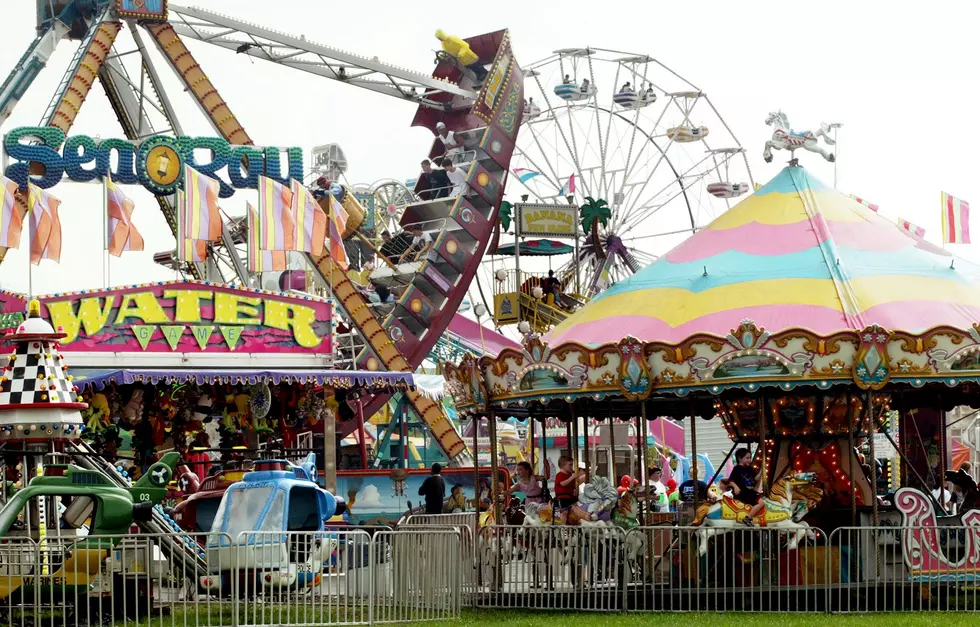 Cuomo Hints at Return of State Fairs
Getty Images
The sites, the sounds, the smells, the demolition derby;  anyone else longing for the return of state and county fairs?  Well, you're not alone.
We know how much people in the Capital Region love state and county fairs - it's part of our DNA.  Hopefully with a little good fortune, a few more months of vaccinations and the green light from the Gov., we might get back to the things we love; fried food on a stick and pig races.
According to a report in NewYorkUpstate.com, while a final decision hasn't been made on the fate of fairs, Cuomo did suggest that they are a priority. "I personally love the fair. I love what we've done with the fair," the Governor said during a conference. He added "If there's any way we can open it safely, we will."
Back in July, it came as no surprise that the New York State Fair was canceled.  Just weeks prior, the Washington County Fair, Altamont Fair and Saratoga County Fair were nixed.
So what are the chances that state and county fairs come back in 2021?  At this point, your guess is as good as mine, but it does seem like the logical progression.
The Gov. allowed for Bills fans to attend their lone home playoff game, theme parks will open with limited capacity in May, the Saratoga Race Course will have fans in attendance this year, and according to Syracuse.com Cuomo said that "day and overnight summer camps in New York can begin planning to reopen as well."
LOOK: 15 Discontinued McDonald's Menu Items