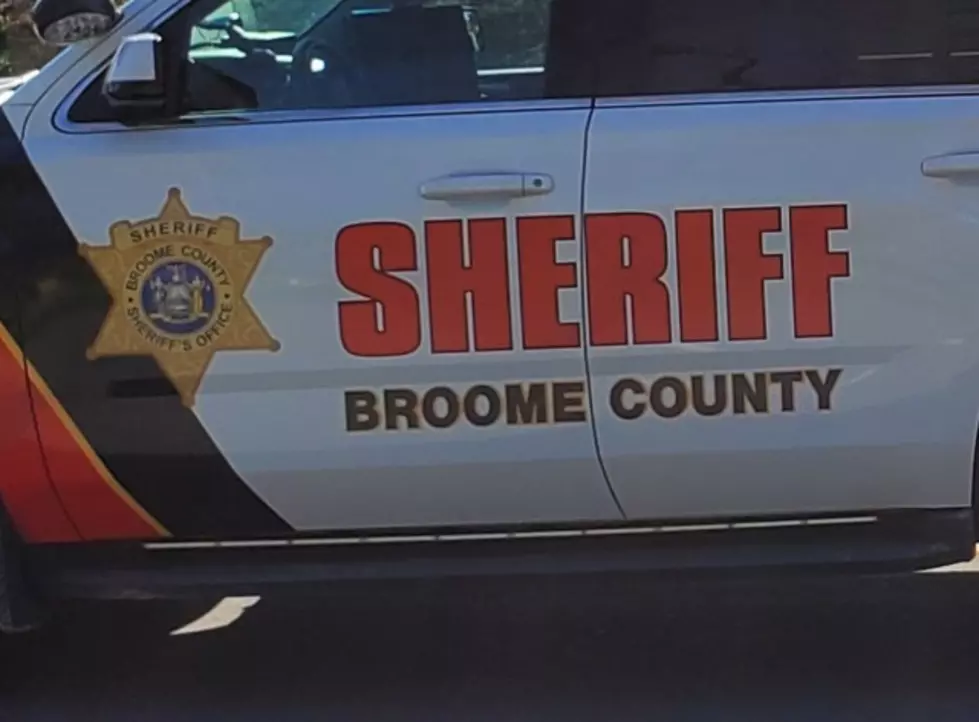 UPDATED: Fatal Dirt Bike Incident on Airport Road Even More Complicated
Photo: Bob Joseph/WNBF News (file)
Broome County Sheriff's officials are releasing additional information about an incident involving burnouts, threats against Deputies, dirt bikes, an angry resident and a fatal crash August 18 in the Town of Union.
Enter your number to get our free mobile app
The Sheriff's office now reports they were called to Airport Road in the Town of Union at 6:43 p.m. for a complaint about several people doing "burn-outs" in the street.
24-year-old Cameron Fortner of Endicott was one of those accused of causing the disturbance and threatened to shoot Deputies while he was being interviewed, played loud music and was uncooperative.
Authorities say they ticketed for three violations in connection with the squealing tires on a Chevrolet Suburban and they ordered him to appear in Town of Union Court.
A short time later, the same Deputies say they saw Fortner 'burn out' again in the street and they ticketed him for disorderly conduct.
Deputies were called to the area for a third time at 9:12 p.m. concerning burn outs and people riding unregistered dirt bikes in the street.
That's when an earlier police news release reported Cameron Fortner was killed when he swerved the small dirt bike he was riding to avoid resident John Hughes, who was apparently trying to force the motorcycle to the side of the road by waving a shovel and hit a parked van on the side of the road.
Investigators say Hughes had seen Fortner riding on the street.  In an effort to slow the bike down, Hughes reportedly entered the road, shovel in hand and extended it horizontally to try to get the motorcycle off the road.  However, Deputies say Fortner swerved and as he passed, Hughes allegedly threw the shovel in the direction of the bike.
Fortner hit the unoccupied parked van and was ejected.  The Deputy on the scene, who witnessed the collision, found Fortner on the pavement, not breathing.  She began CPR but Fortner was pronounced dead a short time later at Wilson Hospital/
Hughes is charged with manslaughter.
The investigation is continuing.  Anyone with information is asked to contact the Broome County Sheriff's office at (607) 778-1196.
Top Jobs After Retirement To Land You Some Extra Cash