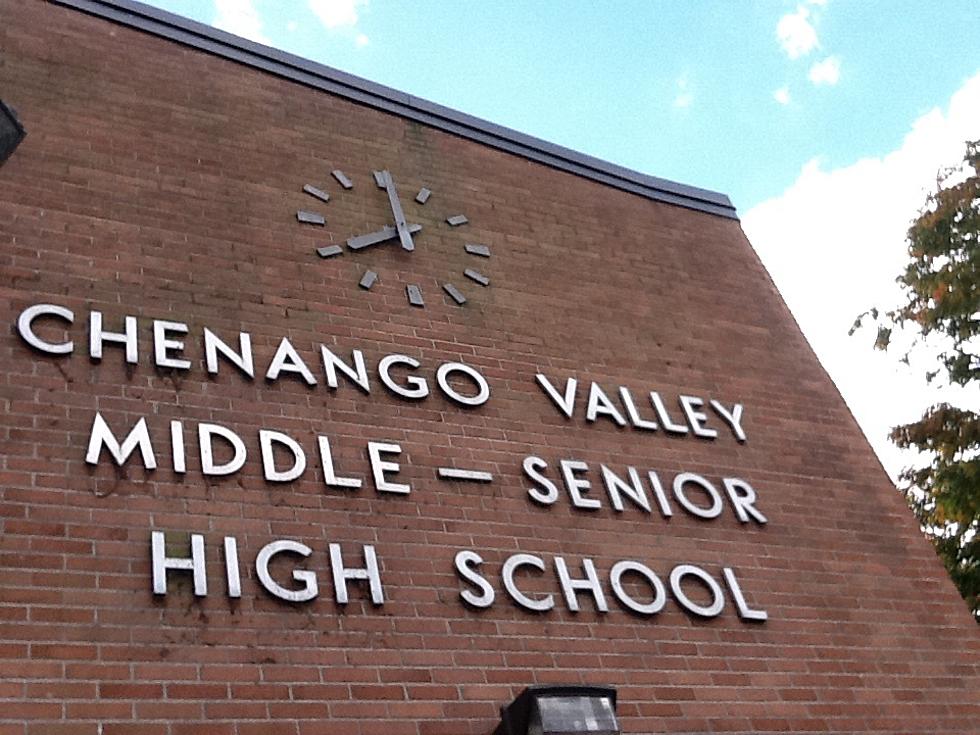 Chenango Valley Hires Law Firm & Communications Specialist in Wake of Groping Allegations
Photo: Bob Joseph/WNBF News (file)
In a letter to families in the Chenango Valley School district dated May 25, it is revealed the Board of Education voted unanimously to hire a Syracuse law firm to look into allegations against two students.
Those allegations that have recently become public reportedly concerned unwanted sexual contact with other students.
The district has also hired a communications firm to share information with "our stakeholder community."
Allegations of groping and harassment came to light when dozens of students staged a lunch-time walk out at the high school on May 23.when protestors, speaking to reporters, claimed there had been numerous incidents of unwanted contact and expressed dissatisfaction with the response from administrators.
In the letter to the C.V. community, School Board President Judith Mitrowitz announced the board voted unanimously to retain Attorneys Vaughan Baio & Partners to investigate the allegations against the students and what were being called concerns about  "broader cultural issues at the school."
The district says: "It was important to hire a firm that has a record of working with public schools, knowledge of the applicable law, and experience conducting trauma-informed interviews, but that has no prior connection with our school district or any of the potential complainants or school officials."
The letter informs residents the board also hired the communications firm: Edleman to share "critical information" from the investigation "in a timely and transparent manner."
Edleman's website describes the company as a "global communications firm that partners with businesses and organizations to "evolve, promote and protect their brands and reputations."
The school district letter informs C.V. residents the next step is to provide a way for residents to provide input into the investigation:
They include:
• An open board listening session to provide community members an opportunity to share their concerns;
• A dedicated email address and phone number so community members and students can communicate directly with the law firm conducting the investigation and report misconduct, submit pertinent information, and ask additional questions; and
• Providing the investigation team with access to anonymous reports made via Sprigeo (https://app.sprigeo.com/district/chenango-valley-csd).
PLAY BALL! The Top 7 Sports Venues in the Southern Tier
Take A Look At Binghamton University's Mascot Timeline
You know the Binghamton Bearcats, but they've only been the Bearcats for a relatively short period of the university's history. Take a look at the mascots the Southern Tier forgot about.