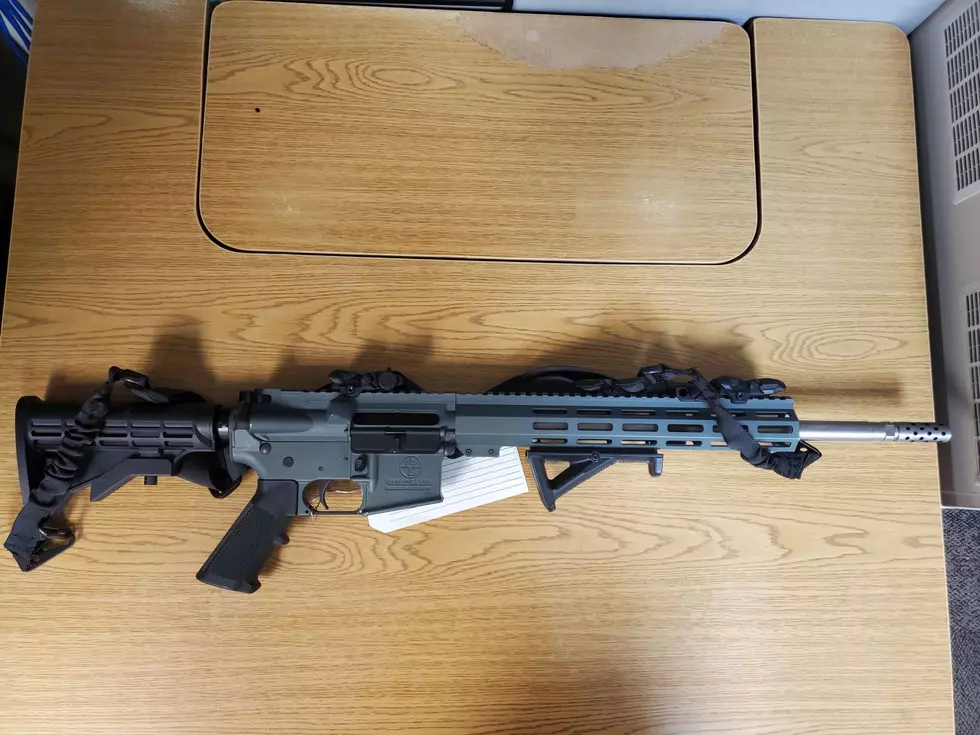 New York State Police Confiscate Ghost Guns in Groton
New York State Police evidence photo
New York State Police say a Tompkins County man is accused of having illegal, untraceable "ghost guns'.
Troopers on June 24th arrested 23-year old Samual Bucko of Groton following a call to Tompkins County 911 about a report of harassment.
Officials say they found on June 23, Bucko had threated a person with a gun and caused over $1,900 worth of damage to the person's vehicle.  State Police say Bucko also made threatening calls to the victim.
During their investigation, State Police say they found Bucko was in possession of an illegal "ghost" assault rifle as well as a "ghost" .9 mm handgun and an ammunition magazine that is not in compliance with the New York SAFE Act.
Ghost guns are untraceable firearms that are routinely assembled from parts ordered online that do not have serial numbers and that can be acquired without background checks since they are not fully assembled weapons.
Bucko is charged with a total of three felony counts of Criminal Possession of a Weapon in the second and third degree, felony Criminal Mischief and misdemeanor counts of Menacing and Aggravated Harassment.
A New York State Police news release says Bucko was taken to the Tompkins County Jail for arraignment then released on his own recognizance.  An order of protection was issued by the judge for the victim of the reported incident.
Bucko will be ordered to appear in court at a later date to answer to the charges.  Authorities have not indicated that there were any injurie to the victim as a result of the damage to the vehicle.
Local Landmarks In Four Words
KEEP READING: What to do after a tornado strikes