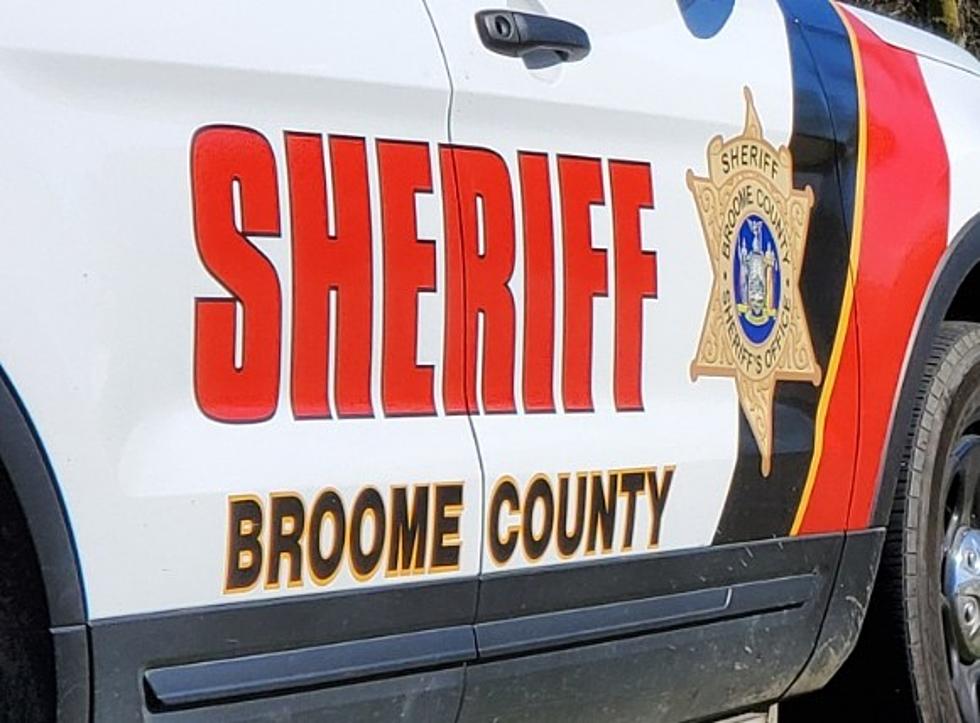 Seen A Text For Broome Sheriff's Office Merch? Authorities Say It's A Scam
Photo: Bob Joseph/WNBF News (file)
Broome County Sheriff's office wants you to know it's not opening a "Merch" shop.
A social media posting from the Sheriff's office informs residents that they've gotten numerous messages lately about shirts somehow associated with the law enforcement agency.  Apparently, a scammer is texting people claiming to be selling Broome County Sheriff's Office shirts.
Residents are being advised not to click on a link in the text, no matter how much they would like a Sheriff shirt since the text is a scam.
The Sheriff's Office, not missing an opportunity to boost its ranks adds in their message: "However, if you're interested in wearing our uniforms, follow us on social media for exam postings" and frequently check out www.gobroomecounty.com/personnel/exams-oc for upcoming exams.
GALLERY: Can You Name These 10 Southern Tier Locations From The Sky? (Answers At The End)
TAKE A DEEP BREATH...: The 8 Worst Intersections in the Southern Tier
5 Restaurants That The Southern Tier Needs