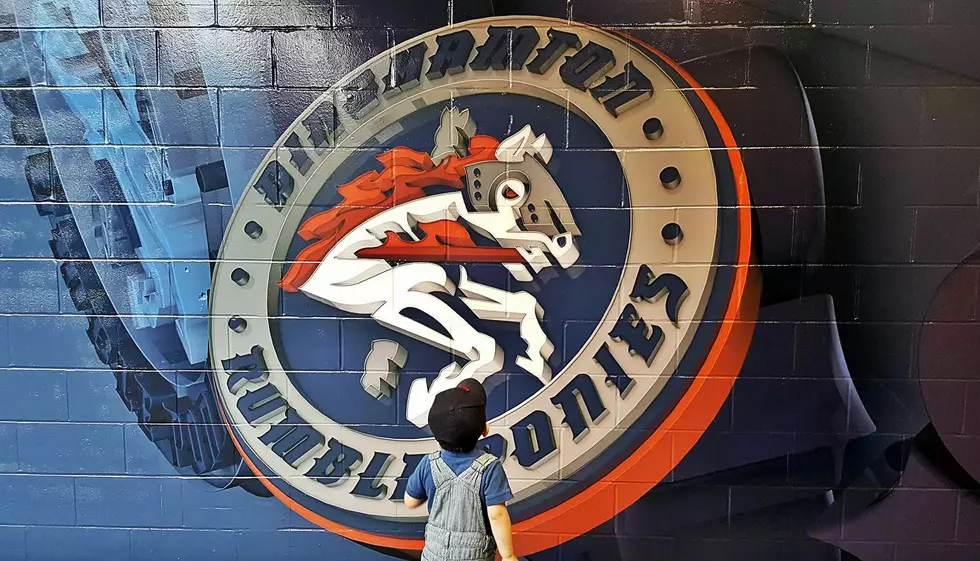 Broome Executive Hopeful for Spectators at Rumble Ponies Games This Year
Traci Taylor
Large arenas and stadiums in New York can soon reopen for sports and entertainment at 10 percent of their normal capacity under a plan announced by Governor Andrew Cuomo.
Cuomo says that major venues with a capacity of 10,000 or more can reopen starting February 23.
The Barclays Center has already received state approval to reopen February 23 for the Brooklyn Nets home game against the Sacramento Kings.
While the announcement doesn't apply to Binghamton area venues like the Visions Federal Credit Union Veteran's Memorial Arena that don't have those large capacities, Broome County Executive Jason Garnar says he is hopeful live sporting event will be able to return soon as protocols continue to change.
During his weekly COVID briefing, Garnar says "hope springs eternal" and he hopes, in the spring, there will be a move toward allowing fans to see the Binghamton Rumble Ponies play baseball outdoors at NYSEG stadium.
Enter your number to get our free mobile app
Less clear is whether the Binghamton Devils might return to home ice in Binghamton should their current winning streak continue and take them into the playoffs. The local affiliate of the New Jersey Devils is currently playing home games at the parent club facilities.
Governor Cuomo's announcement regarding indoor arenas comes as the number of COVID-19 infections drops, but remains much higher than last fall or summer.
Public health experts question why New York's policy includes indoor stadiums, and are concerned about still-high rates and the threat of more contagious variants.
18 Greatest Binghamton Mets