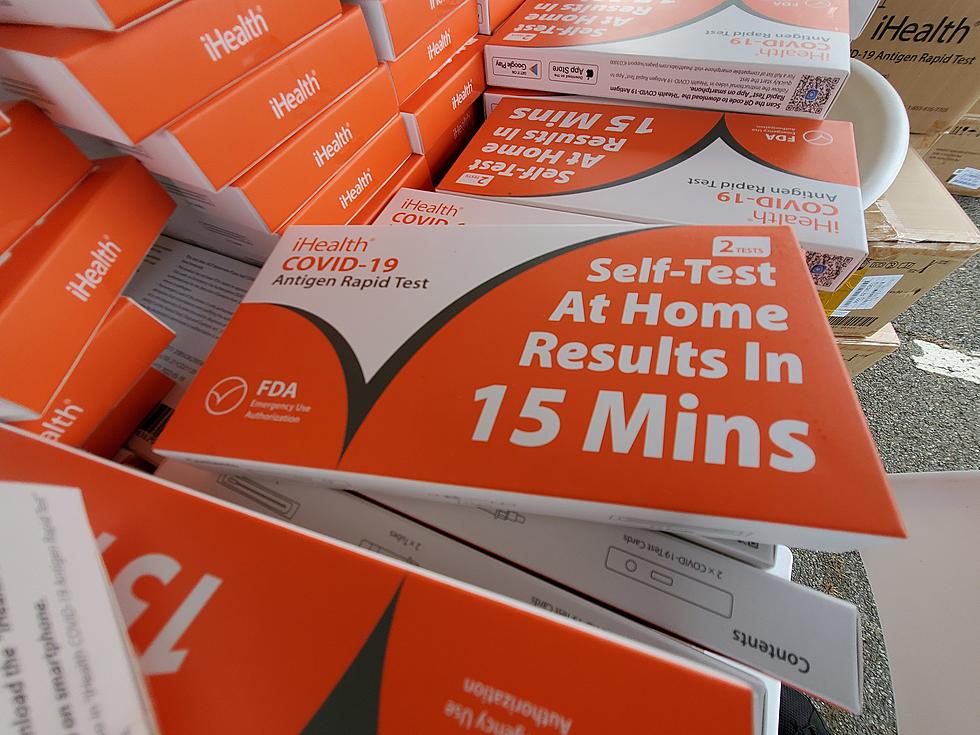 Broome County Stops COVID-19 Testing at Health Department Tent
Photo: Bob Joseph/WNBF News (file)
There will be no more COVID-19 rapid testing at the Broome County Health Department parking lot in Binghamton.
Broome Emergency Services says after a wind storm Monday damaged the testing tent, shutting down operations, officials evaluated the current need for testing and have decided there are plenty of options in the community without the county running a site on Front Street.
County officials had announced earlier this week that residents fearing they may have COVID-19 could pick up a home rapid test kit at the Health Department Lobby but the testing at the Front Street, Binghamton tent was not available until further notice.
Home rapid test kits are still available free of charge at the Health Department front desk.
If you feel better having someone else do the testing, possibly reducing the chance of getting a false result due to mistakes in administering the swab, you can make an appointment for the New York State sites at the Gannett Building next to the Johnson City Walmart or Davis College on Riverside Drive in Johnson City.  Times and registration forms can be found at the Broome County website: www.gobroomecounty.com.
Free testing is also available at local pharmacies and many healthcare providers.
Broome County says the latest county-run site opened on September 24, 2021 and had administered 10,480 tests.  At its peak in the onset of the rapidly spreading Omicron variant, the Health Department site tested over 200 people a day.   Lately only a daily average between 20 and 30 tests were being done.
20 Words and Phrases That Are So 2020
Six Strange New York State Laws