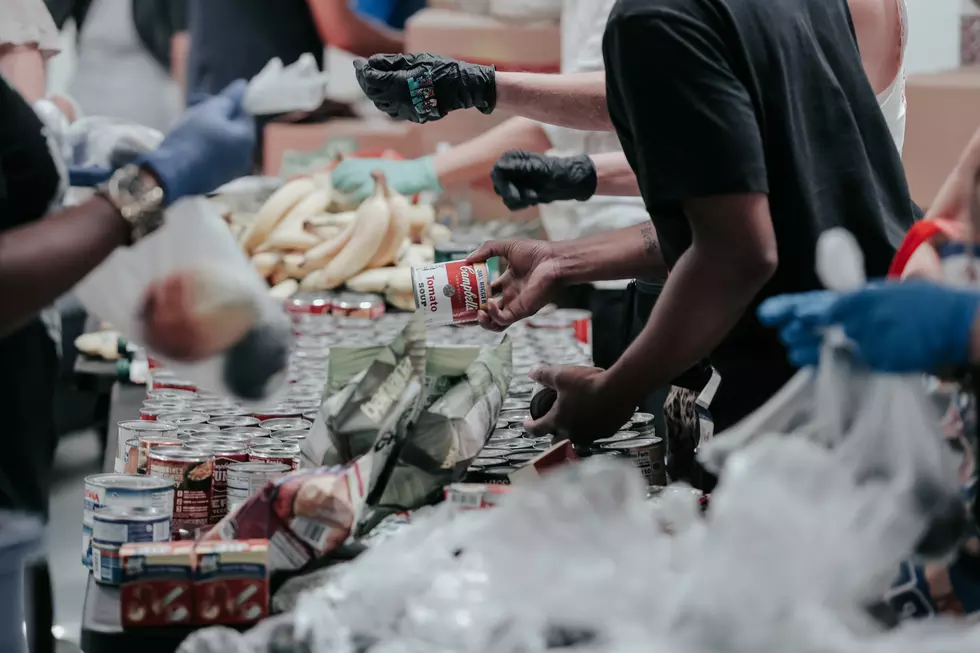 Broome County Food Pantries Face Urgent Need for Donations
Joel Muniz via Unsplash
Food insecurity isn't just hitting those who were already struggling before and during the pandemic. Families and individuals who were once moderately comfortable have suddenly found themselves faced with very little choice of where to go to get food.
Families that were just getting back on their feet after the pandemic have now had their feet kicked out from under them thanks to ever-rising inflation and, local food pantries are working hard to supply their needs.
According to Les Aylesworth, Director of Broome County CHOW, pre-inflation, the number of food insecure in Broome County was around 29,000 people. Factor in those impacted by inflation and the numbers are most likely much higher.
Food pantries all across America are seeing an influx of people who are asking for help. Aylesworth says that a partner agency of CHOW reported serving over 10,000 people in just the last two months and as one would imagine, providing food for that many comes at a hefty price.
Feeding America reports that one in seven people use their local food bank and that food banks are purchasing the same amount of food in 2022 as they did in 2021 however, they're paying 40 percent more for that same food this year. Financial strains are most certainly being felt and donations of all kinds are crucial.
On Saturday, May 14, mail carriers across the United States will be participating in "Stamp Out Hunger" in which individuals and organizations are urged to collect non-perishable foods and leave them at their mailbox for their mail carrier to pick up or deliver them directly to their local post office.
In Broome County, there are roughly 79,528 households. If each household left just two non-perishable food items for their mail carrier, that would translate to 159,056 items and would help substantially. Now, imagine what five items per family could do.
Aylesworth told Townsquare Media, "Hunger is always an issue in our community, but things have been especially stressful for those who are food insecure, as the cost of food has risen and supplies are down. This upcoming postal food drive will be critical in our fight to stop hunger by helping those who need it most."
11 Non-Food Items the Chow Warehouse Wishes It Had More Of
KEEP READING: 3-ingredient recipes you can make right now