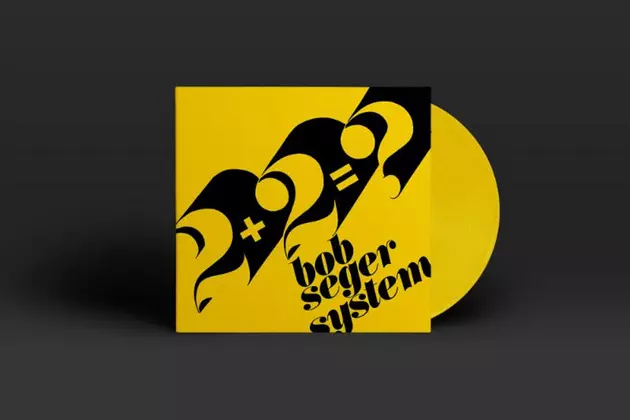 Bob Seger System's First Single '2+2=?' to Be Reissued on Record Store Day
Third Man Records
The Bob Seger System's first single, 1968's "2+2=?," will return to vinyl for the first time in nearly 40 years on Record Store Day this year.
The new 7" vinyl single was remastered directly from the analog tapes and will be issued in a limited-edition yellow disc. A standard black vinyl version will be released sometime after Record Store Day, which takes place April 22 this year.
As a press release from Third Man Records, which is releasing the new "2+2=?" vinyl single, notes, the record was manufactured at the company's new pressing plant in Detroit, Seger's hometown.
The song was originally released in early 1968 as Seger's first record for Capitol Records. It later showed up on Seger's Ramblin' Gamblin' Man album more than a year later. Like many songs of its time, "2+2=?" was an anti-Vietnam number with lines like "It's true I am a young man, but I'm old enough to kill/I don't want to kill nobody, but I must if you so will/And if I raise my hand in question, you just say that I'm a fool" running through it.
Jack White, who owns Third Man Records, has gone on record stating "2+2=?" is his all-time favorite song, and its garage-rock fuzz is clearly an inspiration in his work with the White Stripes.
The news of the song's release comes less than a month after NPR wondered why most of Seger's early records -- like the Ramblin' Gamblin' Man album -- are out of print and unavailable from most streaming services.
The "2+2=?" reissue will be backed by "Ivory" (which also appeared on Ramblin' Gamblin' Man) and include artwork originally used on European picture sleeves. The Seger single joins a long list of classic-rock of previously announced releases -- including exclusives by David Bowie, Fleetwood Mac and Paul McCartney -- due on Record Store Day.
Bob Seger Albums Ranked Worst to Best