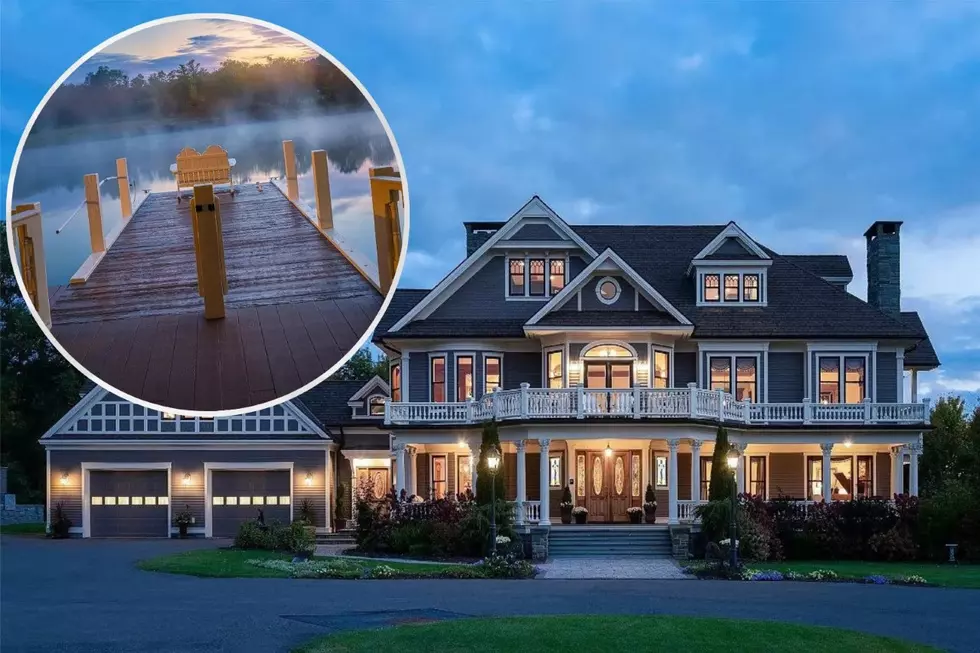 Binghamton Area's Most Expensive House for Sale Includes 'Private Beach'
Michael L DeRosa via Zillow/Canva
From time to time, I like to take a ride around various parts of the Southern Tier to just look at some of the beautiful architecture. Our communities have many wonderful buildings, some of which are on the National Register of Historic Places.
Our area has many amazing homes as well, both old and new that catch the eye as you pass by. In addition to traveling through different Southern Tier areas, I also look online at various local real estate listings to see what's up for sale.
In addition, I look at homes that I really can't afford but I like to see what some of these places out of my budget, looks like anyway. Recently, I stumbled across one listing that included something I had never seen before.
This property has a pond complete with a sandy beach. Now that sounds odd that a home for sale in the Binghamton area that's not on a lake, has a beach. But it's true, and it's also got 6 bedrooms and 8 bathrooms, along with everything else you could ever want in a home.
This beautiful property is listed for $2,250,000 and, is worth taking a look at. The address listed on Zillow is 124 Crocker Hill Rd, Binghamton, just east of Hillcrest. So, let's take a look at the listing found on Zillow from Michael L. DeRosa!
Binghamton House For Sale With A Beach
Binghamton House For Sale With A Beach
Check Out the Top Ten Best Hotels in Binghamton According to Real People
This Luxury Log Cabin in Binghamton Will Leave Your Jaw on the Floor
Feast your eyes on this luxury log cabin which is nestled away in the woods in Binghamton and boasts not only a pond, but a custom-built batting cage, wraparound porch, and more. This property is located at 3275 Brown Road in Binghamton and is listed for sale by Michael Derosa Exchange, LLC.