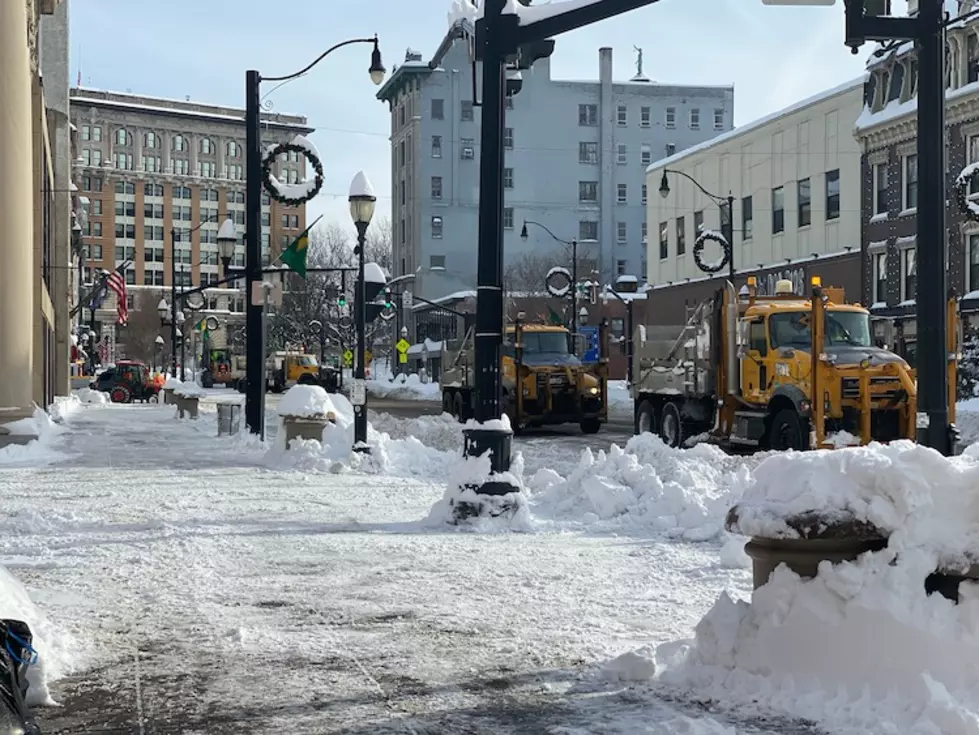 Binghamton to Start Towing Unmoved Cars from Snow-Clogged Streets
Photo: Binghamton Mayor's Office
Vehicle owners are being warned that there cars may be towed if they are interfering with snow removal operations in the city of Binghamton.
Mayor Richard David said although many residents have removed their cars from the street, some vehicles haven't been moved in several days.
David said the city "will have no choice but start towing cars - as a last resort." He said as streets become accessible and are widened by plow crews, people must move vehicles to assist in the snow removal efforts.
The mayor said city and state Department of Transportation workers had been using heavy equipment to clear snow from downtown streets.
David said snow removal operations will continue Sunday and for the next several days.
Enter your number to get our free mobile app
For breaking news and updates on developing stories, follow @BinghamtonNow on Twitter.
KEEP READING: Scroll to see what the big headlines were the year you were born