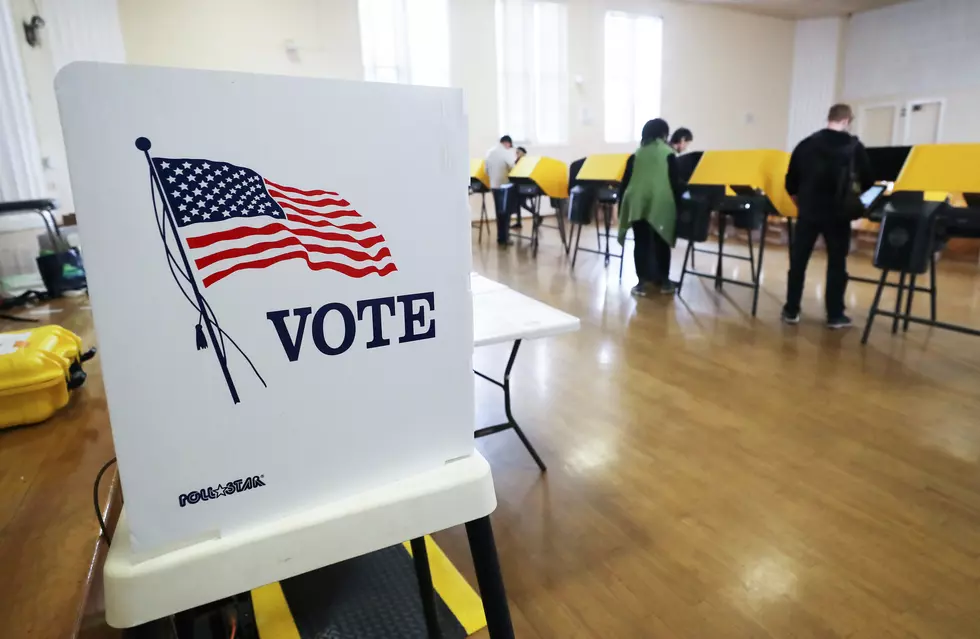 Binghamton Ramps Up Election Day Police Patrols
(Photo by Mario Tama/Getty Images)
As cities like New York and Washington D.C. are seeing businesses board up as a precaution against political unrest following the election November 3, at least one local municipality is also taking steps to ensure safety.
Binghamton Mayor Richard David has issued a statement saying he has directed Binghamton Police to "ramp up patrol efforts on Election Day."  The Republican says a special detail will be monitoring lines and traffic at Binghamton's polling locations.
David says additional patrols will also circulate after the polls close at 9 p.m. November 3 and into the late evening hours.
Enter your number to get our free mobile app
During early voting, there had been one publicized report of someone driving past a station shouting a political slogan at people waiting in line to cast their ballot. Such action could be considered voter intimidation or electioneering, both of which are illegal.
Mayor David reminds people voting tomorrow to wear masks and stay six feet apart while waiting to cast their ballots.
He says any voter experiencing any issues at the polls can contact the local Board of Elections at (607) 778-2172.
The U.S. Attorney's Office for the Northern District also has Assistant U.S. Attorneys on duty while the polls are open.  Michael Perry and Joshua Rosenthal can be reached at (315) 448-0913 (AUSA Perry) and (518) 431-0389 (AUSA Rosenthal.)
The FBI has special agents available in each field office to receive allegations of election fraud and other election abuses on election day. The local FBI field office can be reached at (518) 465-7551.
Five Outdated Pieces of Advice From a 19th Century Etiquette Book