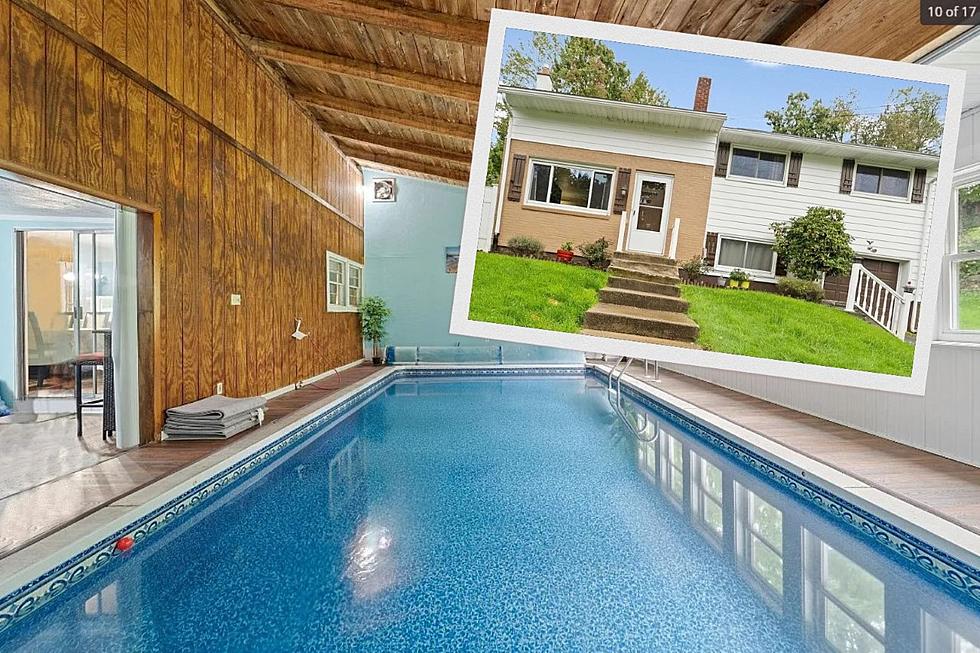 Binghamton Home with Exclusive Indoor Pool Hits the Market
Howard Hanna via Zillow/Canva
Look what I found! If you read my articles, you know I like to scan over real estate sites, both local and others like Zillow to dream about homes I'd love to live in.
I've lived in my starter home for four decades now, so I'm probably not going anywhere, but there's nothing wrong with looking and wishing, right?
Some of the real estate finds that I write about cost close to or over a million dollars, just because they have a lot to offer. But I found a home in the Binghamton area listed by Listing by HOWARD HANNA  that is $279,000 and has many beautiful features to it.
And one of those features includes something that most homes in the Binghamton area don't have - an indoor swimming pool. And at this price, it's probably close to unheard of in our area.
But here it is. This home is located at 71 Blackstone Avenue in Binghamton. It has five bedrooms, two bathrooms, a patio, a fenced yard, and many other features. Take a look, and imagine yourself relaxing any time of the year in your very own indoor swimming pool.
Just remember to invite me over sometime. I'll bring the beverages. Does Champagne sound good?
Binghamton House With Indoor Pool
Binghamton Home With Indoor Pool
Step Inside This Truly Remarkable Estate in Ithaca
Located in Ithaca and listed by Havana Jorrin of Warren Real Estate,
this stunning estate
looks like it could have stepped right out of the scene of a show based in the tranquil English countryside.
Can You See the Beauty in This Historic Syracuse Property?
Located at 109 McAllister Avenue in Syracuse and listed for just $5,000 with the Greater Syracuse Land Bank,
this 1920s house is looking
for someone to lovingly restore it to its former beauty.