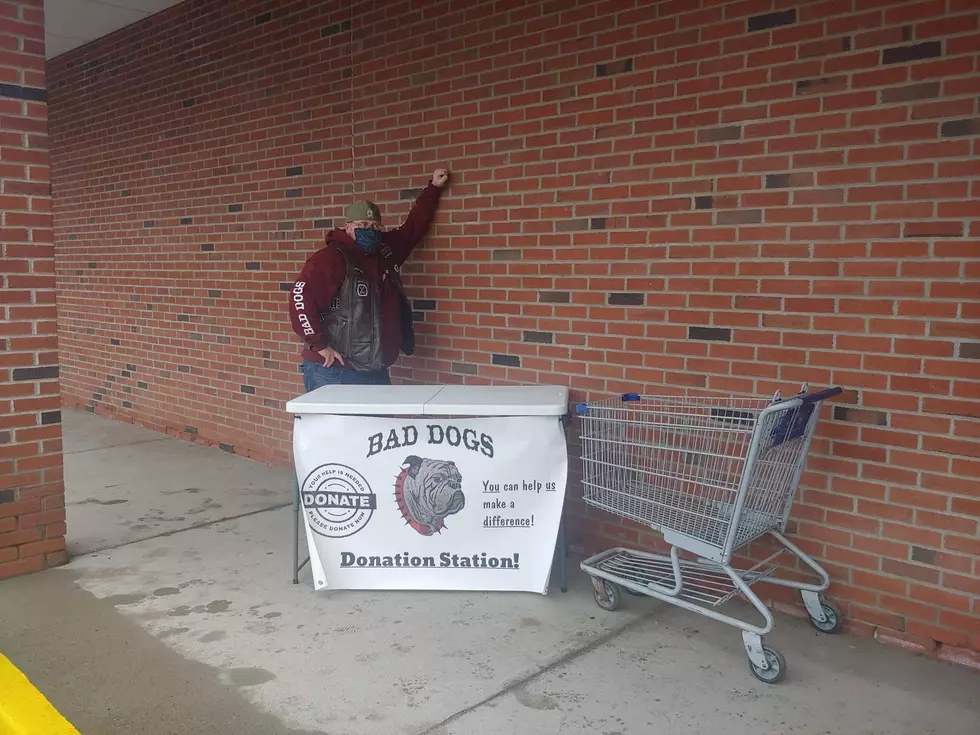 Bikers Holding Food Drive To Feed the Hungry in Broome County
Photo used with permission from Bad Dogs
In movies and on TV, bikers are often portrayed as thugs, big burly bullies with a total disregard for the law and a lack of respect for anyone else except fellow bikers. In real life, most of bikers that I know, are some of the most caring, generous people you would ever want to meet. Case in point, the Bad Dogs Motorcycle Club of the Twin Tiers.
The Bad Dogs spend a lot of their time serving the community and helping charities in any way they can. This Saturday the 14th, and again next Saturday the 21st, the Bad Dogs will be hosting a food drive at Schneider's Market in Kirkwood. They will be set up outside collecting non-perishable food items to be donated to Catholic Charities of Broome County.
They will be collecting non-perishables as in boxes of pasta, canned vegetables and fruits, peanut butter, boxes of cereal, instant potatoes, and stuff like that.
Enter your number to get our free mobile app
Due to the Covid-19 outbreak, the food pantries in Broome County have seen a tremendous increase and the amount of people seeking their help. Some of the food pantries in the Binghamton area have reported seeing an increase of 5 times as many people this year, as opposed to the amount of people seeking their help last year. Catholic Charities distributes food to people in need regardless of their religious beliefs.
This isn't the first time the Bad Dogs have helped people in need. The club that started in Hallstead in 2005, has organized numerous charity bike runs and benefits, and has raised money for CHOW, veteran groups, and other organizations.
If you were planning on making it out to our Food-A-Bago food drive, and couldn't make it there, you can always help the Bad Dogs this Saturday or next Saturday at Schneider's Market in Kirkwood.
FOOD-A-BAGO 2020: Take A Look At How The Community is Helping Broome County CHOW!