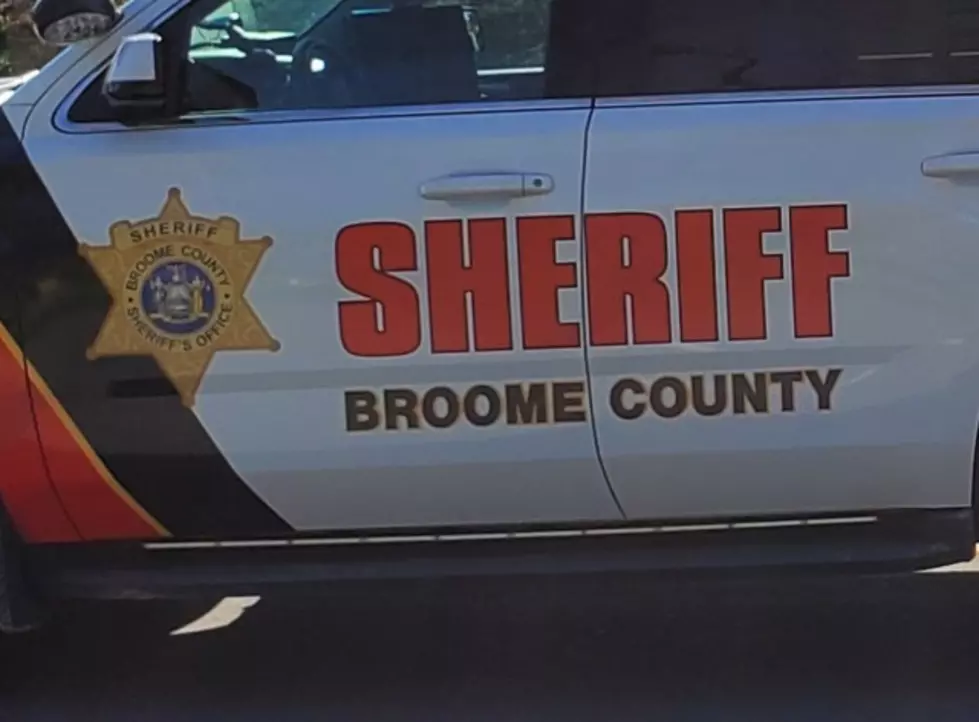 Another Man Charged With Manslaughter in Fatal Motorcycle Crash on Airport Road
Photo: Bob Joseph/WNBF News (file)
Broome County Sheriff's officials say a second Endicott man is now charged with manslaughter in connection with an altercation on Airport Road in the Town of Union August 18 that resulted in a fatal dirt bike crash.
Authorities say 50-year-old Eric Vanfossen is accused of engaging in activity that contributed to the off-road motorcycle crashing into a parked van at around 9:15 p.m. resulting in fatal injuries to 24-year-old Cameron Fortner.
The incident began with complaints about people in vehicles doing "burn outs" in the road at 6:43 p.m.
Enter your number to get our free mobile app
Responding Sheriff's Deputies say they ticketed Fortner in connection with that complaint and for allegedly threatening to shoot officers and being uncooperative.
Authorities said minutes later they observed Fortner again "smoking the tires" on a vehicle and ticketed him for disorderly conduct.
Less than two hours later, Deputies were called for a third time to the area with reports of people riding unregistered off-road motorcycles in the street.
Resident, 48-year-old John Hughes reportedly tried to force Fortner, now on a dirt bike off the road and threw a shovel at the bike as it sped past him.
Deputies say Fortner swerved and crashed into a unoccupied van parked along the road, suffering fatal injuries.
Hughes was charged Tuesday night with manslaughter in connection with Fortner's death from blunt force trauma.
Vanfossen was charged August 20.
An autopsy on Fortner was performed at Lourdes Hospital August 19.  Authorities have not released any results of that autopsy.
The Sheriff's office says "the investigation is active and ongoing. Any person with information regarding this investigation is urged to contact the Broome County Sheriff's Office at (607)778-2053, (607)778-1196 or the electronic tip line on the webpage at www.gobroomecounty.com/sheriff."
Brighten Someone's Spirits During Cornavirus in 3 Easy Steps