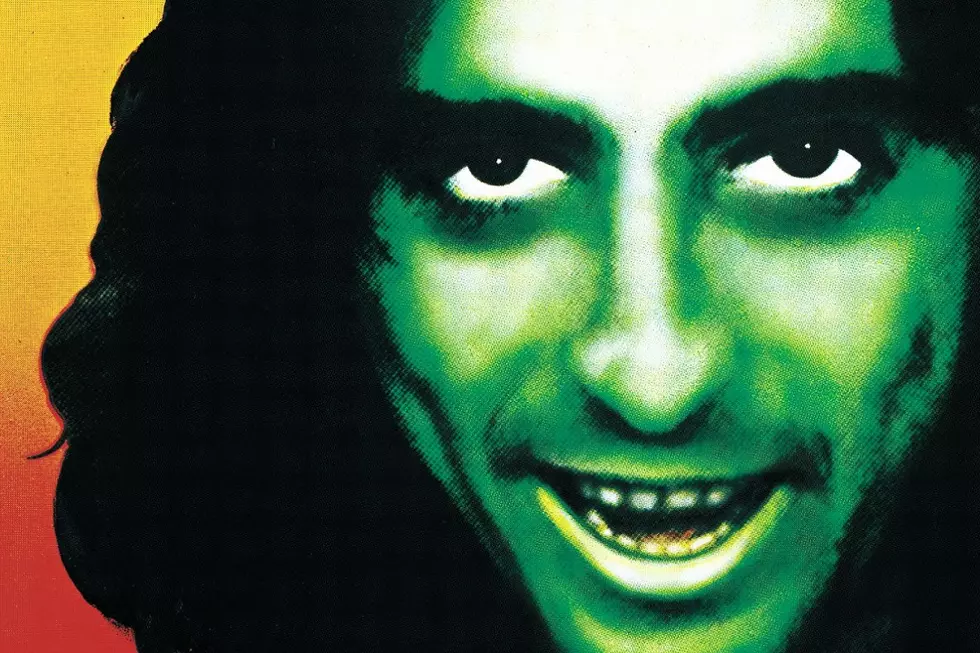 When Alice Cooper Made a Cry for Help on 'Goes to Hell'
Warner Bros.
Alice Cooper travelled through the underworld centuries after Dante, and a few years before Jason Vorhees. Once there, Alice Cooper Goes to Hell finds him arguing with Satan and being tortured with disco music.
Released on June 25, 1976, this second LP after splitting from the original Alice Cooper band continues both the showbizzy sound and concept of his first solo disc, 1975's Welcome to My Nightmare. Little Steven (not Van Zandt) is still having nightmares on this album, only this time he can save Alice in his dreams. Or at least that's what the liner notes, subtitled "A Bedtime Story," explain.
On the album, which is much lighter and funnier than the title might suggest, the man born Vincent Furnier has fun sending up his Alice persona while mocking the moral authorities who found his shock rock in such bad taste. On the stomping lead track, a chorus condemns him: "For criminal acts and violence on the state / For being a brat, refusing to act your age / For all of the decent citizens you've enraged / You can go to Hell."
The fun doesn't stop there, although the rock 'n' roll nearly does. Co-songwriters Cooper, guitarist Dick Wagner and producer Bob Ezrin appeared to be distancing Alice from his former band's hard-rocking success.
Goes to Hell is more vaudeville than shock rock. It doesn't give fans much cause to throw their devil horns, not with the jazzy "I'm the Coolest," the ironic disco of "You Gotta Dance," the light funk of "Wish You Were Here," the wannabe show tune "Give the Kid a Break" or the actual show tune "I'm Always Chasing Rainbows."
Listen to Alice Cooper's 'Go to Hell"
Then there's the syrupy ballad "I Never Cry." Cooper had just scored a big hit with another ballad, "Only Women Bleed," and "I Never Cry" attempted to replicate that success. The gambit worked: Alice's tune, a confession of his alcoholism, hit No. 12 on the charts and was his only gold single until 1989's "Poison."
Similarly, the Goes to Hell album rose to No. 27 on the album charts, the highest position a Cooper album would claim until 1989.
Although Cooper was having popular success as a solo artist, his personal life and health were suffering. While the Broadway tendencies of Goes to Hell were practically tailored for a concert spectacle, Cooper wasn't able to tour on the record because he was suffering from anemia.
He had, in fact, become a raging alcoholic: "I Never Cry" really was a cry for help. Cooper would endure a hell of substance abuse for years to come. Eventually, he made it out of this nightmare, once he got permanently clean and sober in the mid-'80s.
Alice Cooper Albums Ranked