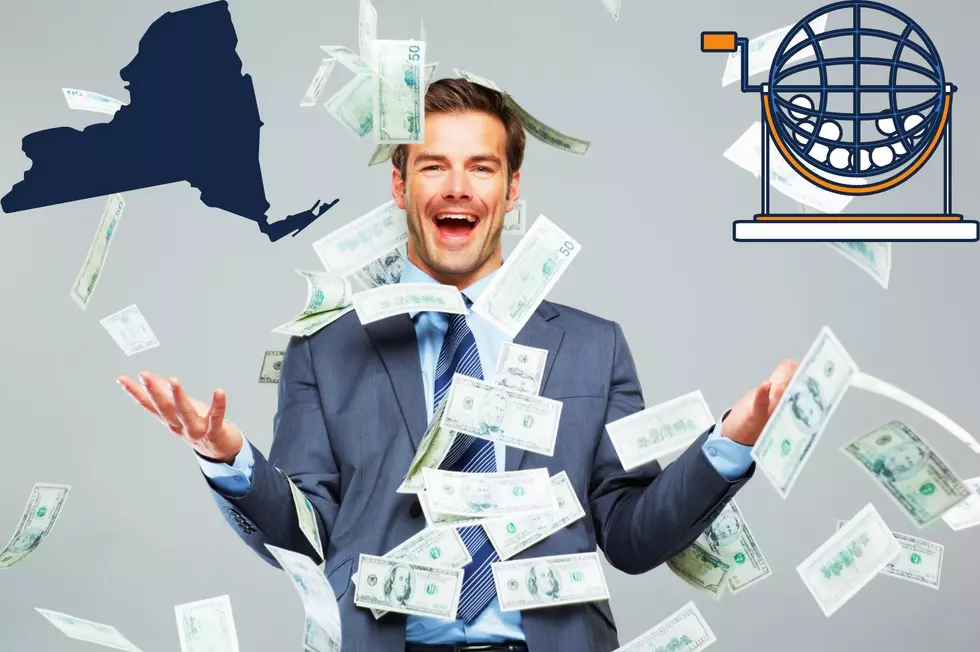 $2 Million Lottery Ticket Sold in Utica, New York
Canva.com
Winning the lottery is the dream of everybody who's ever heard of the lottery, and somebody in Utica, New York just picked up a $2 million ticket.
According to a report by Christopher Malone of CNY Central, a winning Powerball lottery ticket worth $2 million was sold at Parkway Drugs at 485 French Road in Utica.
The identity of the winner is not yet publicly known, but I'm sure he or she has already let everyone they've ever met know that they should have been nicer to him or her in high school. Nothing says "in your face my old high school bully" like being given $2 million dollars for picking some numbers at random.
Of course the big Powerball jackpot is still up for grabs and there is no shortage of people trying to get their cut of the proceeds. The jackpot rose to an estimated $1.2 billion going into Wednesday's drawing. And I just want to say that if I win, it was an absolute pleasure waking up at 4:30 am every day to host WNBF's First News. But there's very little chance I endure a Binghamton winter that early with hundreds of millions of dollars in the bank after taxes.
So if you're feeling bold, maybe head down to your local gas station or convenience store and pick up a couple lottery tickets. You might not win the big $1.2 billion jackpot, but you might find yourself $2 million richer and the subject of a story like this. And if you do win the big jackpot, feel free to split it with me for these encouraging words.
A Look Around Binghamton's 2022 Porchfest
A Look Around Binghamton's 2022 Porchfest
18 Jobs a Person Under 18 Is Forbidden From Doing in New York State
According to the state of New York, there are 18 jobs that anyone under the age of 18 is forbidden from doing in the state. These are those jobs.