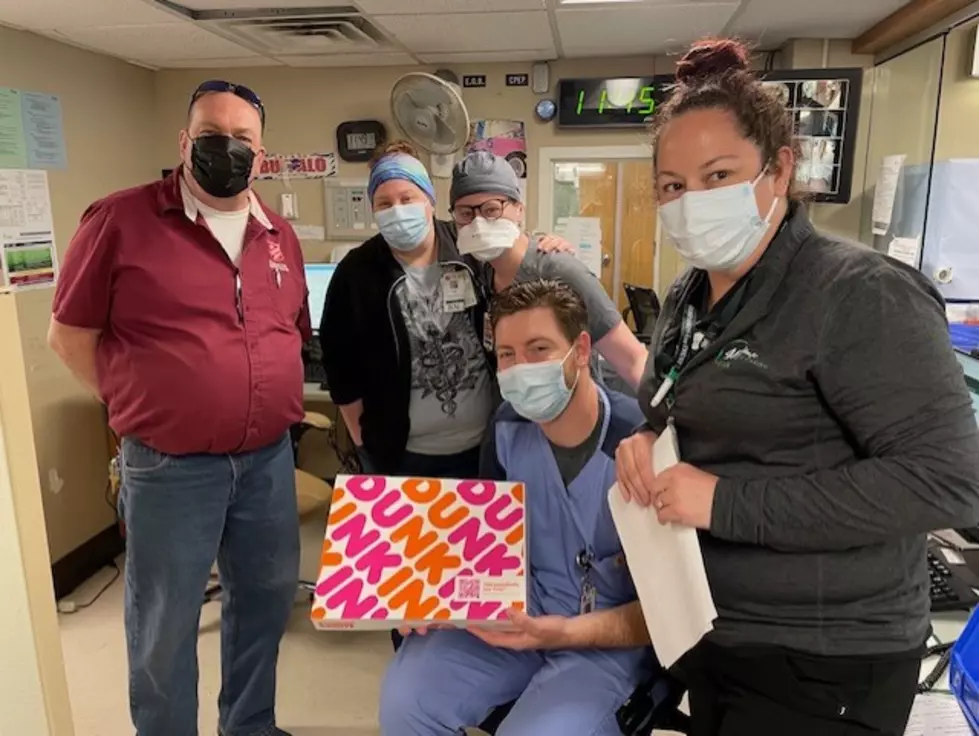 Yummy! The Salvation Army Of Binghamton Serves Sweet Treats To First Responders
The Salvation Army
The first Friday in June is "National Donut Day" and it has to do with something involving the Salvation Army from over 100 years ago. You can read about the origins of National Donut Day below.
Any occasion to eat a donut works for me but I think it's even better when the donuts are given out to people that work behind the scene to keep us safe and healthy. On Friday, June 3rd, the Salvation Army of Binghamton got together with Dunkin' to do just that.
The Salvation Army And Dunkin' Deliver To First Responders
They delivered over 200 donuts to first responders at the Binghamton Police Department, Binghamton Fire Department, UHS Binghamton General Hospital Emergency Room along with city government office and other community partners.
The Origins Of National Donut Day
The origin of National Donut Day goes back to World War I when nearly 250 Salvation Army volunteers known as "Donut Lassies" traveled overseas. They would provide emotional and spiritual support...along with fried confections to the front line.
They would fry the donuts in small pans and they were given credit for popularizing the donut in the US when the troops came back from the war. The Salvation Army in Chicago was the first to celebrate National Donut Day in 1938.
They wanted to help those in need during the Great Depression and to honor the work of the Donut Lassies. For over a century, The Salvation Army has provided a wide range of services like food, shelter and emotional and spiritual support in their time of need.
It's a sweet tradition that continues today and it's another way to let those that serve on the front lines (here and abroad) know how much they are appreciated.
We all know that Dunkin' is a popular brand but did it make the top 100 list? Find out for yourself and see if you agree with this list.
CHECK IT OUT: See the 100 most popular brands in America