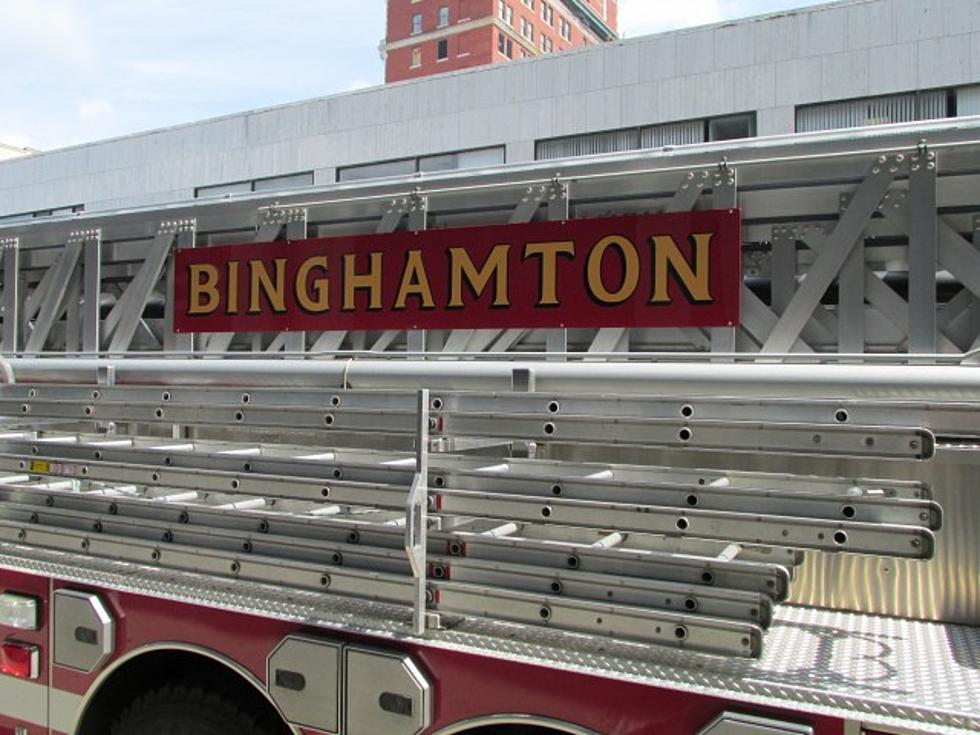 West Side Binghamton Vacant House Fire Investigated
WNBF News/Roger Neel Photo
City of Binghamton Fire Investigators are looking into the cause of a fire in a vacant home just east of the Johnson City line.
The blaze at 65 Cleveland Avenue was reported at around 7:46 a.m. January 18.
Fire crews arriving at the scene of the two-story, wood frame structure between Mildred and Floral Avenues reported seeing no flame but smoke coming from the second floor.
Moments later, authorities reported that neighbors had told them the house had been vacant for several months and possibly as long as over a year.
Crews had the fire knocked down within minutes but remained on the scene for several hours. New York State Electric and Gas and public works crews were called in to cut electric and water service to the building.
There were no injuries.
The majority of the damage appeared confined to the second floor of the building.
Five Photos That Show Binghamton's Rich History
35 Famous People With Ties to the Binghamton Area