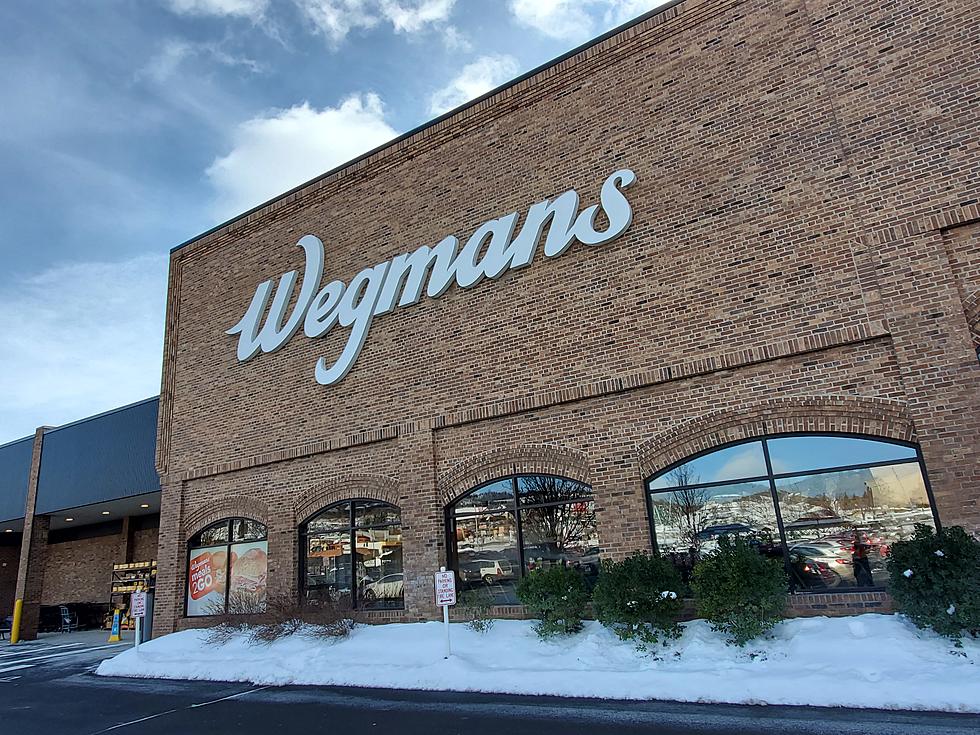 Wegmans in Johnson City No Longer Requires Customers To Wear a Mask
Bob Joseph
The next time that you visit Wegmans in Johnson City, you will not be required to wear a mask in order to enter the store.
According to Wegmans, the change in store policy for all of its stores follows on the heels of the announcement made by Governor Kathy Hochul on Wednesday, February 9, that due to a decrease in the number of COVID-19 cases, the state would drop its mask requirement for most all indoor spaces, including businesses.
New York's mask mandate had been in place since December 10, 2021 when New York Governor Kathy Hochul announced an huge growth in the number of individuals testing positive for COVID-19. At the time the mask mandate was announced in December, businesses could allow people into their establishments without requiring them to wear a mask but only if they obtained proof of full vaccination from each individual walking through the door- both employees and visitors.
While Governor Hochul has lifted the mask mandate, businesses can still, at their discretion, ask  visitors to wear a mask. Additionally, Governor Hochul has made it clear that masks are still required to be born inside educational facilities, nursing homes, homeless shelters, on public transportation, and in several other settings.
In addition to businesses being given the option to implement their own masking policy, local government also have the choice whether or not visitors must wear a mask.  For instance, while Broome County Executive Jason Garnar lifted the mask requirement for Broome County government buildings, Binghamton City Hall is still requiring that masks be worn.
LOOK AROUND: Endwell's Beautifully Stunning and Historic Washingtonian Hall
Washingtonian Hall, also known as Amos Patterson House, was built in 1799 and is considered one of the oldest homes in all of Broome County.
Listed with Mary Kay McKinney at Exp Realty
, the stunning and history-packed Washingtonian Hall could be yours for the price of $424,900.
These 25 New York Towns Rank Very Best for Raising a Family
Looking for the best place in all of New York state to raise your family? When a town receives a high ranking from
Niche
, it means that the town is attractive for families because it has good schools and is a safe community. These are the top-ranked towns for families.