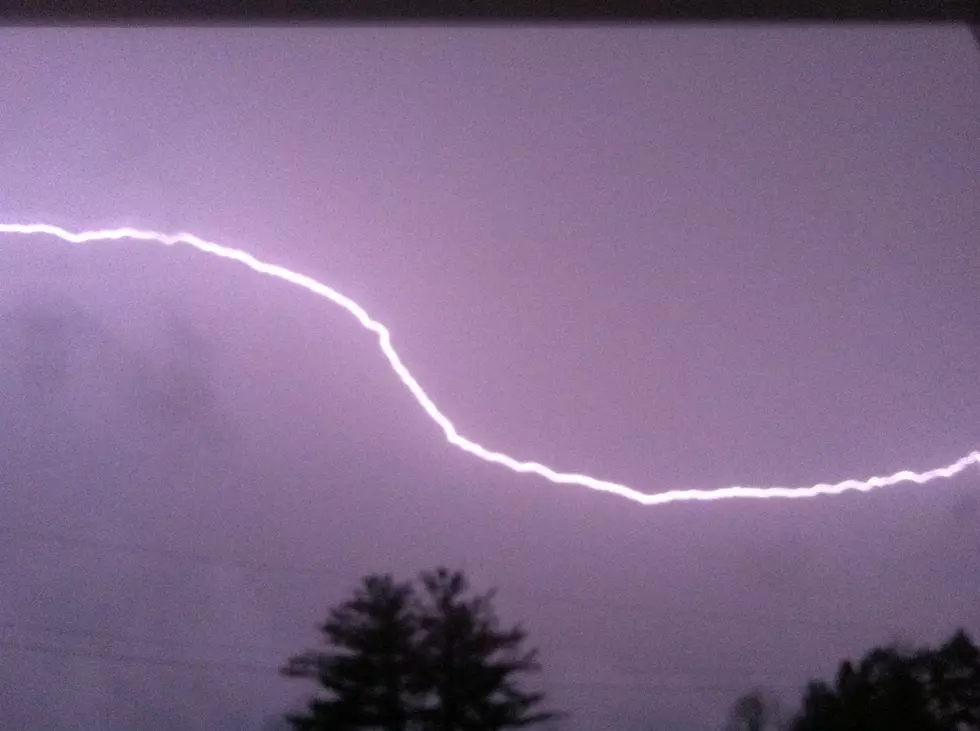 Utility Prepares for Strong Southern Tier Storms
Photo Courtesy James Little
New York State Electric and Gas is bracing for some rocky weather May 26 as a cold front moving through in the afternoon is expected to bring strong thunderstorms to the Southern Tier.
NYSEG says it put crews and contractors on alert May 25 to be ready to assist with any power interruptions.  More than 970 line personnel and 180 tree crews were placed on notice while bucket trucks, auger trucks, backhoes, chippers and dump trucks were lined up.
The National Weather Service says strong storms could produce frequent lightning, hail and damaging wind in the afternoon and evening.  The Binghamton office has projected between a quarter and a half inch of rainfall with showers lingering through midnight.
There's also a possibility of trees and limbs down, some localized flooding in poor drainage areas during downpours and downed power lines.
Residents are encouraged to be aware of the possibility of hazardous weather conditions and prepare for possible power interruptions by having battery-powered radios and flashlights on hand along with supplies of water and nonperishable food and make sure cell phones are charged.  Never approach any lines that are down. Always assume any wire that is down is a live electric line.
Notify NYSEG of any power outages at 1-800-572-1131.
STEP BY STEP: How To Build A Woodshed