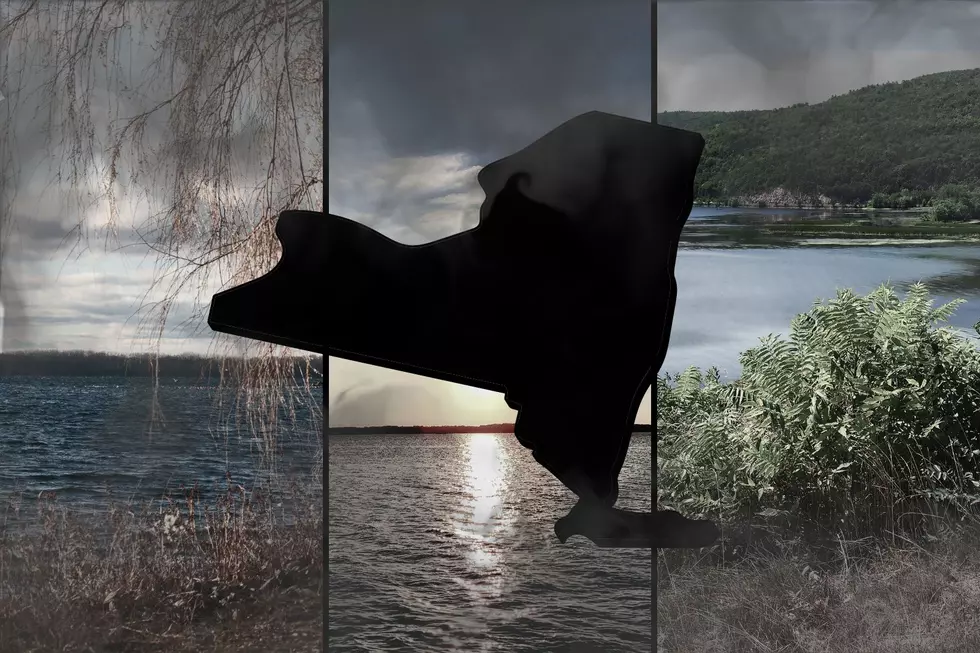 3 of the Most Dangerous Lakes in the US Are Here in New York
Canva
We love and are proud of our lakes in New York State. No matter the season, there's always something to do around our lakes. Just the fact that we have something no other state has, the Finger Lakes, and the fact that two of the great lakes border New York State, must give us some clout that we are one of the best places in the country for beautiful lakes.
And then there are the countless smaller lakes where we spend time enjoying the warm months as well. But are all of our lakes safe? On the surface (sorry for the pun), each lake in and bordering New York State looks just fine. But that's not exactly true.
The website Pond Informer recently published a list of the 10 Most Dangerous and Deadly Lakes in the United States. And wouldn't you know it, three are either in the State of New York or border our state.
Most Dangerous New York State Lakes
Coming in at number eight on the list is the Great Lake that borders New York (and Pennsylvania as well) - Lake Erie. According to Pond Informer, Lake Erie suffers from a layer of algae in the middle of the lake during the months of July to October.
Lake Erie
This algae basically creates a dead zone for aquatic life. This also makes the lake unsafe for swimming for much of the year as well.
Next at number seven is Onondaga Lake in Syracuse. Once a thriving vacation destination, sewage wastewater combined with years of runoff and waste from nearby industries, resulted in algae blooms and biotoxins according to Pond Informer.
Onondaga Lake
Much work has been done since the 1970s to correct the issue, and the lake is no longer polluted, but Onondaga Lake continues to remain off-limits to swimming due to high mercury levels, and other lake activities like fishing come with certain advisories.
Landing at number three on the list is Lake Champlain. This one surprised me since I had no idea there was any issue with this lake. Pond Informer states that the issue is with non-native sea lampreys.
Photo by Chris Jones on Unsplash
These creatures have suction-cupped mouths and circular rows of sharp teeth and can grow up to two feet in length. they are dangerous in the fact that they feed on the native fish in the lake and disrupt the ecosystem.
Lampreys
For the complete top 10 list, visit the Pond Informer website.
[via Pond Informer]
The Tallest Peaks Of Each Southern Tier County (And A Few From Northeast Pennsylvania)
Lace up your hiking boots! Take a look at the tallest point in each county in the Southern Tier!
Eight Places to Launch Your Boat in Broome County
The 12 Best Broome County Hiking Trails